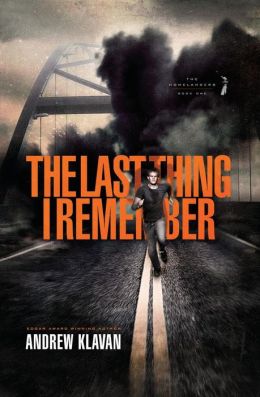 I can't help but brag at this exceptionally nice post from an exceptionally good source. ChildrensBookStore.com is — as you might be able to guess — an online source of books for young people. Last week, they put up a post publicizing their support for my Homelanders series. These four books are now out in a single volume. They tell the tale of  a patriotic teenager who goes to sleep in his own bed one night and wakes up in the clutches of murderous jihadis. The series has remained popular since it began publication in 2009. ChildrensBookStore.com has this to say:
If Alfred Hitchcock had ever done a young adult story, it might well look like THE HOMELANDERS 

a four novel series by Andrew Klavan now published in a single volume. The story has elements of "North by Northwest" and "The Fugitive," but its central character is a typical high school student named Charlie West. 

We recognize that it is often difficult to find past-paced fiction that is appropriate for a younger audience.  Klavan's books are very well-written and do not lack in the excitement department.  All this while keeping the content and the subject matter suited to a teen and pre-teen audience.
If you have a chance to visit the site, please do. And their Facebook page, which is here.  And, of course, if you or your young person haven't read the books…  just saying.