Avante! (Forward!) is the official newspaper of the Portuguese Communist Party (PCP). Founded in 1931, it continues to be published to this day. The newspaper's motto is Workers of the World, Unite! and has been present in every edition of the newspaper since the very first.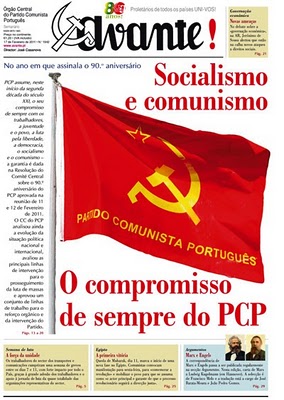 Avante was shouted at every communist demonstration I ever saw (reported or in person) growing up.  And here is a link to the venerable publication so you can see the sort of impartial, non-partisan reporting they do..
So, for a political campaign that starts on Karl Marx's birthday…  Why choose the campaign slogan Forward?  Granma was too obvious?