It's Friday and I'm exhausted. Spring allergies, migraines, and late nights have left me feeling like this.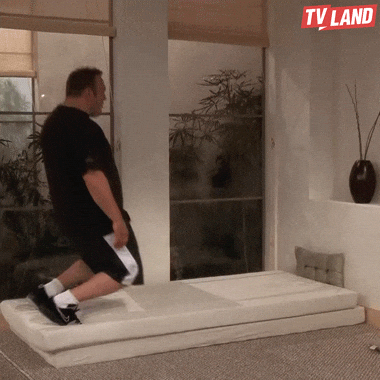 So, this week, I'm looking for restful and relaxing stories that will help us all recharge, or at least relax.
Tension headaches begone!
Do you ever have headaches that won't go away? Two of my favorite guys on YouTube are chiropractors, Bob and Brad, who make videos showing helpful stretches (they're also funny). This one is really good and it really helps. Try it.
Creative outlet
Another way to de-stress and relax after a hard week is doing something creative. Have you ever tried a watercolor tutorial? I did this one with my kids and the paintings came out amazing. We had a lot of fun doing this.
Baby foxes make everything better.
Oh, come on! This is too cute.
#GoodNews #TooCutehttps://t.co/1GsTEJc0HQ

— Merf Radio (@MerfRadio) April 9, 2021
Cats hate me but OMG this one is adorable.
I'm not a cat person because they terrify me. I've been attacked by several cats for no reason. They hate me so I avoid them. But I've never seen a cat as cute as this one. I might be tempted to try to pet this one. Or not. Probably not. I love this video and this song. It's still true today. The world needs more love. It's in short supply.
What the world needs…

Is this, right here

❤️🙋‍♂️🤷‍♂️
😸 pic.twitter.com/82nJHODF1N

— Templar⚔️ (@aTeXan575) April 9, 2021
Deep space will entrance you.
I always love finding cool NASA videos. This one is a "10-hour long ambient voyage to the depths of the universe, exploring galaxies, nebulas, stars, and even planets as seen from NASA's Hubble telescope." Fantastic. I dare you to push play and not get stuck gazing at this for a lot longer than you thought you would. I was fortunate enough to have seen the IMAX showing of the Hubble images and it was one of the best experiences in a theater I've ever had. Enjoy this and have a great weekend.