I wrote about this over on my personal website, but I'd like to mention it here as well.  My 1993 thriller novel The Animal Hour has recently been optioned for film by Double Life Productions, a small company associated with Millennium Films, who produced The Expendables. The option included my own recent screenplay adaptation of the novel.
What makes this especially nice is that Animal Hour has also, and likewise recently, risen from the out-of-print dead in the form of an e-book, which you can purchase here. Purchase it. Because it's very cool. It's the story of a young woman named Nancy Kincaid. One morning she goes to work as usual — and no one knows who she is. Expelled from her office, she soon finds herself being hunted by the police — and by mysterious strangers who warn her that the "Animal Hour" is coming and she has to stop it before it's too late.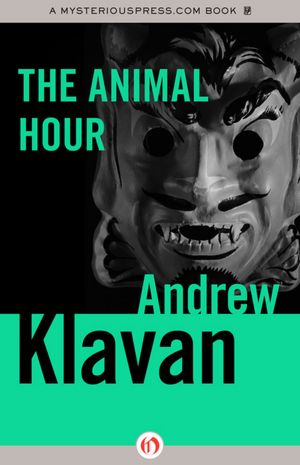 Again, buy the book here. Really. You'll like it.