Amichai Geva and Yehuda Beinin, the two peace activists I interviewed earlier, gave me a tour of one of the community bomb shelters at Kibbutz Shomrat, just north of Akko (Acre) near the border with Lebanon.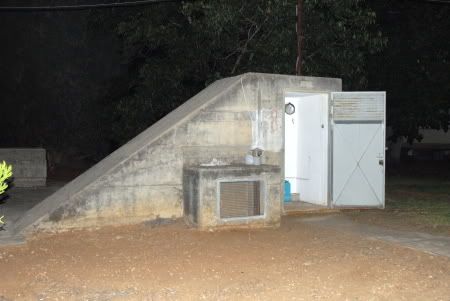 The entrance leading underground is in a communal area behind several old houses. The door was unlocked and open just in case the war started again and the sirens went off.


The stairs lead deep underground, deep enough that I felt psychologically secure down there as well as physically secure.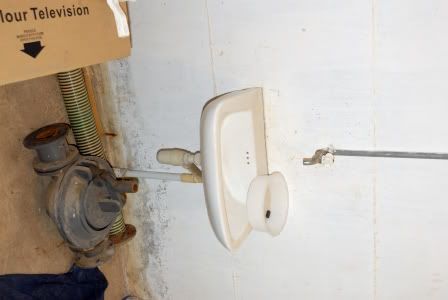 The place is purely functional, though. It is not where you want to live for a month.


This shelter is used by 20 people. There are a couple of smaller rooms that branch off from the main room pictured above.


But I only saw one single bed.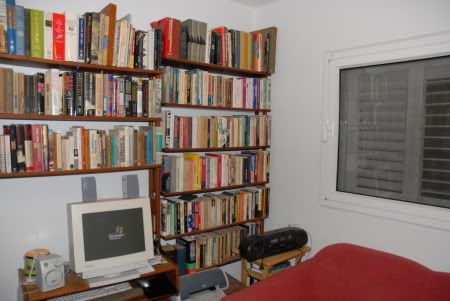 Here is a picture of Amichai's bomb shelter. His house is new, and all new houses are required by law to include sealed rooms (to protect against chemical weapons) that can also absorb a direct hit by a rocket or missile. The walls are solid, thick, and lined with books. Amichai told me he rather enjoys staying in his above-ground shelter. It's just another room in his house. With books, a computer, music, a bed, and a window, what more do you need?