October 3, 2012 - 7:44 am
Bob Woodward appeared on MSNBC's Morning Joe today, and said that despite what the Obama campaign is saying now about Medicare, President Obama wants to cut the program by $250 billion.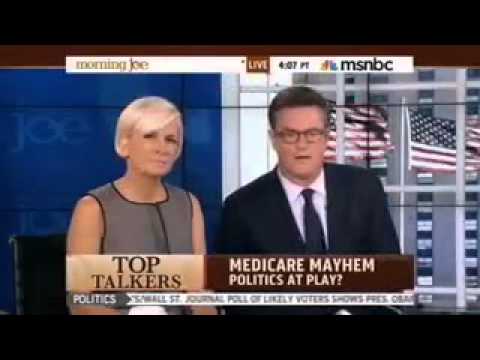 Medicare entitlement expenses have to be figured out. But while Sen. Obama campaigned on reforming entitlements four years ago, he has done nothing but demagogue any efforts at reform ever since. ObamaCare raids Medicare to the tune of about $700 billion, yet Obama has accused Mitt Romney and Paul Ryan of scheming to cut the program. All the while, if Bob Woodward is right, Obama is planning more cuts himself.