Why did Karen Klein just cry? Why did she give these juvenile delinquents what they wanted?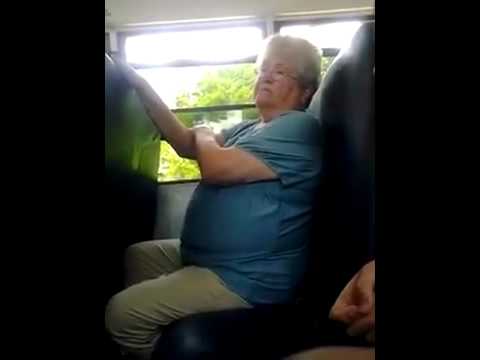 "That's what we have become," I thought,  after watching the video that went viral where a 68-year-old bus monitor named Karen Klein is verbally assaulted and by four middle school boys, one of whom even appears to poke at her arm and waist and call her "fatty." The bus monitor has now received over $600,000 in donations from people who feel bad for her across the country. But we should feel worse for a society that has allowed children and bureaucrats to bully us all into submission. How and why have we done that? It's a good question and one that will take more than a blog post to solve, but here are my thoughts.
My first question when I look at the video is that the bus is moving, so where is the bus driver? Why did Klein not do anything and ask the driver to stop the bus? Why did she simply cry — which is exactly what these juvenile delinquent-acting boys wanted? Why does no one stand up to these kids? Because no one is allowed to anymore. Bureaucrats who can't make decisions have rendered many adults (and children) helpless. Bombarded with self-esteem programs to make kids feel good at any cost and adults told never to yell at a child lest they be charged with abuse, the bullies and miscreants rise to the top without consequences until they do something so awful that they encounter legal consequences.
Look around the web and you will see people who blame the parents: they raised the misbehaving monsters, some say. But parents and adults in general have had their authority usurped for the last 50 years by society and the "helping professions" and in turn, child protective agencies and law enforcement who might take your kid or charge you as a sex offender if you do what they perceive to be wrong and who knows what that is?