September 6th, 2012 - 12:00 am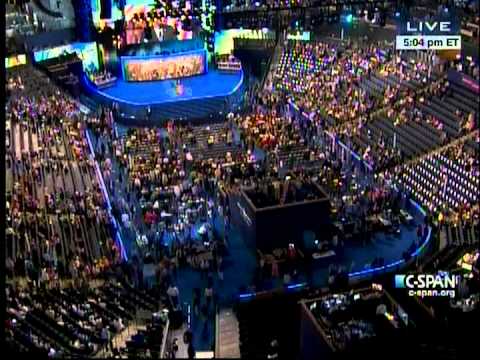 I was both elated and scared when I heard the "nays" and "boos" emanating from the Democratic National Convention floor Wednesday as a pathetic Antonio Villaraigosa desperately tried to take votes amending the Democratic platform on "God" and "Jerusalem" — elated because I was watching a bogus public dumb show come apart, at least temporarily, at the seams, but scared because I was staring, again at least temporarily, into the gaping yaw of the 1930s.
For those fleeting seconds, I realized that, yes, it could also happen here, because, make no mistake about it, those copious boos were not for "God" (except, perhaps, for a few scattered nitwits), but for Israel. A sizable and serious claque on the Democratic National Convention floor was shouting and applauding against the Jews.
Back when I was a kid, when I used to see the Auschwitz numbers on the arms of the nurses in my doctor father's office, I would wonder how something that horrible could happen. It was beyond my childhood imagination. No longer, unfortunately. Not that the Democratic Party is the equivalent of the Nazi Party, even remotely. I won't indulge in that game. But those boos, taken with the overall theme of the convention — that we all belong to the government — are chilling. That people of color are often the ones being seduced by this garbage is even more depressing to this ex-civil rights worker. Where, oh where, is Martin Luther King?
Conventions in general encourage group think, especially now that they are so planned and canned. That is why I cannot believe that Barack Obama (or his clone Valerie Jarrett) did not approve the platform in advance. They can deny that all they wish, but it is absurd to think people who devote their lives, more than anything, to political success would leave such a stone unturned. The platform reflected the manner in which Obama regards Israel, disdain tempered by desire for Jewish votes and money. How much disdain we might find out if the Los Angeles Times were to release the Khalidi tape. But the Democratic Party fanatics who helm that newspaper would rather walk over their proverbial grandmothers than publicize anything that could damage their secular saint.