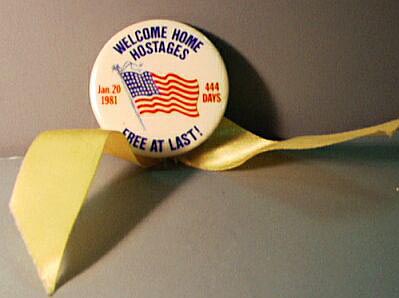 The first two political prisoner cases I became deeply involved with as a journalist were on different sides of the globe, yet shared a common stumbling block.
In 2007, Kareem Amer became the first Egyptian blogger thrown into prison for the content of his writing, deemed to have insulted Islam and hurt the feelings of then-President Hosni Mubarak. After I first wrote a column about Kareem's case, I joined the grassroots campaign trying to rally support for his cause as a media adviser. He was released in 2010.
The same year that Kareem began serving his sentence, a Vietnamese priest stood before a sham court and faced eight years in prison for editing and distributing a pro-democracy publication. In an indelible image of one man standing up to repression, Father Nguyen Van Ly shouted "down with the Communist Party of Vietnam!" before a hand was clapped over his mouth and he was dragged away. After nearly two decades in and out of, and back in, prison, Father Ly suffers from a brain tumor as his beloved country still suffers under the regime.
What an Egyptian secularist and a Roman Catholic priest in Southeast Asia had in common is the same problem that vexes the families of Americans held abroad: how to secure and keep invaluable public attention on their case.
Media can be a powerful ally for anyone unjustly persecuted. But when daily headlines push a prisoner or missing person off the front page, families are left relying on media coverage that ebbs and flows with the news cycle: Kenneth Bae makes the headlines when Dennis Rodman visits North Korea. Americans Amir Hekmati, Robert Levinson and Saeed Abedini get a name-drop when the U.S. and Iran sit down for nuclear talks. Missing journalists Austin Tice and James Foley get even less attention than the carnage in their last known location, Syria. Warren Weinstein makes the news when al-Qaeda feels like releasing a video of their sole U.S. hostage.
Loved ones are faced with battling emboldened nefarious regimes, metastasizing terror groups, or mysterious entities, relying on foreign news outlets for scraps of information. They're left trying to find a precarious, uncertain balance between pushing government officials and media hard enough to bring a loved one home, and inadvertently pushing a button that could anger captors. They scramble to set up Facebook and Twitter accounts and Change.org petitions, hoping that enough people will spread the word to influence the powers that be.
Without awareness, people may not know there's a family that needs their help. They don't know the brother, sister, father or mother behind the name in a wire story. Without awareness, government officials can quietly push a case to the back burner. Without awareness, months slip into years.
It's not that the public doesn't care. To spark this concern, this passion to get involved, this quest to put the heat on powerful officials, people need to know the whole story in the first place.
When 52 Americans were held by Iranians for 444 days beginning in 1979, the homefront was tied together with yellow ribbon bows around old oaks from Massachusetts Avenue in D.C. to the Pacific. It took political wrangling to try to bring the hostages home; it took people who didn't forget about them to make it happen.
The Yellow Ribbon Project is a portal to bring together the stories of those held or missing abroad. Readers can learn background and updates of ongoing cases, find out how to get involved, and even submit tips. You'll hear from the families, lawmakers, government entities and more.
Consider it the virtual version of the yellow ribbon flapping in the wind, serving as a steadfast reminder until they all come home.
Follow the Yellow Ribbon Project for regular updates and in-depth stories, beginning with the story of Marine veteran Amir Hekmati's captivity in Iran.