The kids have been back to school for a couple weeks now, and if you're like me, you have exhausted the peanut butter and jelly lunch option.  Here are some fresh ideas for nourishing and kid-appealing lunches!
***
This site has simple and uncomplicated lunch ideas for younger children: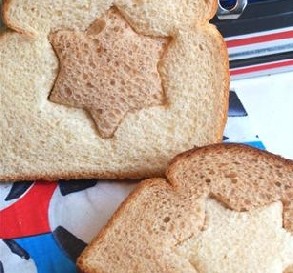 ***
These boxes are so fun to look at, and are pleasing to kids of all ages (and even to Mom and Dad):
***
We home-school, but have a co-op once a week. These will be perfect to take for both my son and me to enjoy!
***
I love this site.  Great ingredients and simple directions mean you can put your kids to work creating some really fun lunches!
***
Most kids carry a cool lunch box these days, but if you would like to go retro, check out these bag decorating tutorials:
***
Have a wonderful weekend!