Happy Fourth of July! Here are a few ideas for your family celebrations this weekend.
* * *
Who wouldn't love to break into one of these Shooting Star Cookies by Better Homes and Gardens:
* * *
These are great to do with kids, and children of all ages don't mind eating them: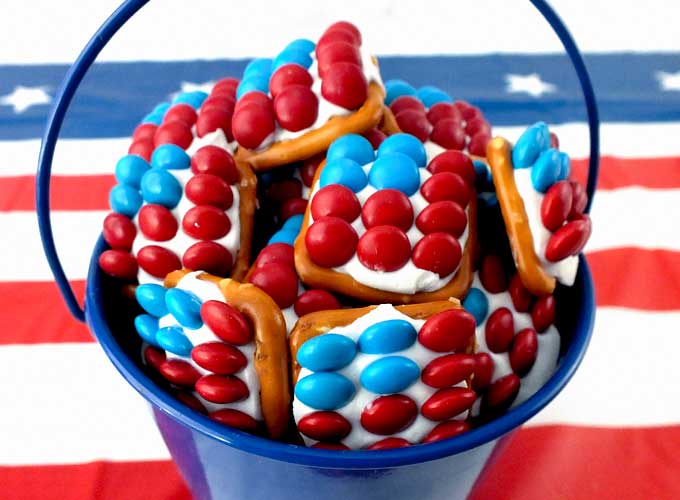 * * *
Although this went viral last year, how can you not smile at this daddy/daughter duo singing together while trying to avoid hearing the fireworks outside:
* * *
We love these kid-friendly crafts from Celebrations.com. Most of them can be done with supplies you already have at home:
* * *
If you need a little encouragement to fly the flag this weekend:
* * *
Hot off the Press:
* * *
Children's Classic:
* * *
Here's one of our favorite Schoolhouse Rock clips, and a little constitutional refresher:
* * *
Stay safe this weekend. Take some time to appreciate all the freedoms we have and to celebrate those who are willing to sacrifice for them.
Happy Fourth of July to you and yours.
Top Image via Shutterstock