Beyond IPA: Doubles, Triples, Imperials, Old Ales and Danks
Last week I gave you a list of 10 IPAs of various types (along with some honorable mentions) that represent the best of the hoppy side of the new craft beer movement.
But those are only the beginning. Once your palate begins to enjoy (or at least tolerate) the sharp taste of hops, there is a whole other level of beer that awaits.
These ales come in various categories — old ale, double (or triple) India pale ales/imperial IPAs — or are described as "dank" beers. They are generally in the IPA mold with more hops, more malt or other ingredients that broaden and smooth out the taste; they are more aromatic.
And they all have more alcohol.
These are not something you have a couple of talls of at your local watering hole and drive home (though most times you will have them served to you in a tulip glass anyway). Nor are they that refreshing antidote to a hot day. These beers are for sipping and savoring—with care.
Maximus—Lagunitas Brewing Co., California
Like Lagunitas IPA, this double IPA is a no-frills, tasty and excellent introduction to the type. It's got a bigger, maltier taste and more hops, but it's not overpowering. It also only clocks in at 8.2% alcohol. For a bigger and heavier (and also very good) ale, check out Lagunitas Hop Stoopid.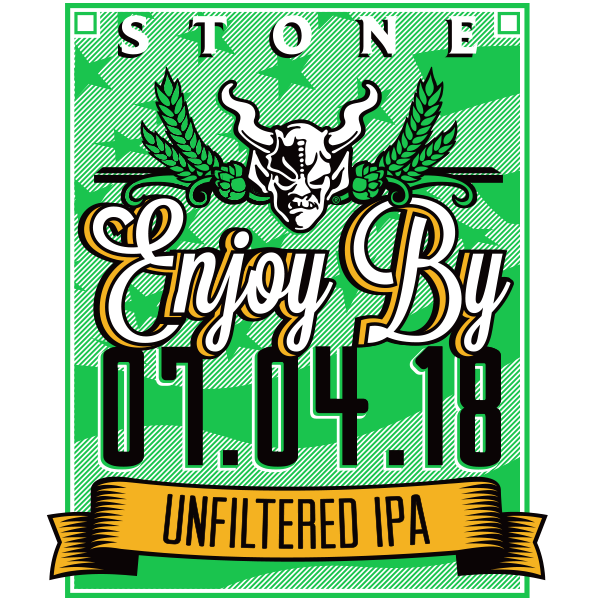 Stone Enjoy By—Stone Brewing Co., California
Freshness is the gimmick in this dangerously drinkable double IPA. Every so often, Stone Brewing issues a new version in the Enjoy By series (this year had 4-20-18, 07-04-18, and 10-31-18) and the result is a refreshing beer that you will definitely enjoy—even if you get it after the deadline.
Pliny the Elder—Russian River Brewing Co., California
I've only been able to enjoy this beer once, as it also comes out with a similar "enjoy by" gimmick, but I remember really liking it—and it's near or at the top of a ridiculous number of lists like this, so I'm going to trust my memory and recommend it to you. It's a very balanced beer, not trying to show off with anything but good taste. It also has a sane alcohol content of 8%.
Double Two Hearted—Bell's Brewing Co., Michigan
Bell's Two Hearted is one of the most popular IPAs in the United States and is the classic, basic no-frills American IPA. Since 2015, Bell's has released a limited run of Double Two Hearted (or as I like to call it, Quadruple Hearted). Each year, its availability expands a little. I hope this stays an annual – or better yet, regular — thing. This one clocks in at 11% alcohol. Another Michigan Brewery, Dark Horse Brewing, took its signature IPA and came up with Double Crooked Tree IPA, which is just as good, available year 'round — and is more dangerous at 12% ABV.
https://pjmedia.com/lifestyle/beyond-ipa-doubles-triples-imperials-old-ales-and-danks/