NOT FITTING THE NARRATIVE: Reader Andrew Medina sends this: "Latino Tea Partiers? In my country? It's more likely than you think. I should note that this sign sits in a Latino neighborhood right next to a Latino tire and muffler shop and about quarter mile away from a La Michoacana."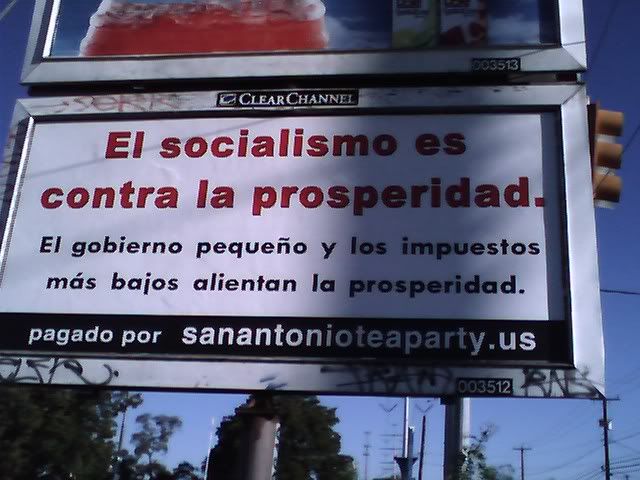 I'm not the least bit surprised. This is from the Quincy, Illinois Tea Party last year.
Plenty of Latin American immigrants have first-hand experience with socialism, after all.