Live Blog
Here is your live blog for the day.
Good Wednesday morning.
Here is what's on the president's agenda today:
The president and first lady participate in the arrival of the president of the Republic of Colombia and Mrs. Ruiz Sandoval
The president and first lady meet with the president of the Republic of Colombia and Mrs. Ruiz Sandoval
President Trump participates in an expanded working lunch with the president of the Republic of Colombia
The president and first lady participate in the departure of the president of the Republic of Colombia and Mrs. Ruiz Sandoval
The president delivers remarks at the Major County Sheriffs and Major Cities Chiefs Association Joint Conference
Let's not make a deal
What is in the monstrosity cooked up by Democrat and Republican Trump enemies (that's most of the elected Republicans)? Here's what The Hill says:
The deal includes $1.375 billion to build 55 miles of barriers along the border in the Rio Grande Valley.

They say the deal reduces the number of beds from 49,057 to 40,520 through the end of the year, a 17 percent reduction. That figure is still well above the opening offer Democrats made, which would have reduced beds to 35,520 and phased out family detention.

In addition to DHS, the agreement will tie up six unrelated appropriations bills: Agriculture; Commerce, Justice and Science; Financial Services; Interior and Environment; State and foreign operations; and Transportation, Housing and Urban Development.

A congressional aide said the six bills include a $1 billion increase for the 2020 census, a $30 million increase in funding to combat the country's opioid epidemic and a 1.9 percent pay increase for federal workers.
The president said he is "not happy" with the bill and also seems to think he somehow will be getting $23B for the wall.
I don't think Trump knows how he has been played by "our" party. He could have passed immigration reform and appropriated money for the wall when the GOP held the House and Senate. But the GOPe dragged their feet, made future promises that didn't pan out, and hemmed and hawed because they don't care why the people elected Trump and they don't really want immigration reform. Failure theater, business as usual for the GOPe. Whatever Trump has been promised, it's safe to assume that if it isn't in the bill, it isn't happening. All of these promises like,  "Oh it's just a down payment." NOPE. This is all you are getting from the legislative crowd. Swallow that.
"I told him I shared that, we all do. But realizing after I talked with him … that he's getting a good down payment," Sen. Richard Shelby added, describing the president's tone on the deal.
"First of all, I hope he signs the bill, and second, I think he ought to be free to use whatever tools he can legally use to enhance his efforts to secure the border. So, no, I would not be troubled by that," Senate Republican Leader Mitch McConnell said when asked about the possibility the president might use his transfer authority to move money around.
What do you think? Should Trump accept a "down payment"?
Vote on the New Green Deal
Yes, yes, yes. Let's get these jokers on the record supporting this glorious mess. When Cocaine Mitch is good, he is real good.
The move by McConnell is an attempt to use the plan spearheaded by freshman Rep. Alexandria Ocasio-Cortez (D-N.Y.) to paint Democrats — including a half dozen presidential challengers —as far to the left of the American public in their support for a measure Republicans have derided as a "socialist fantasy."

"I've noted with great interest the Green New Deal and we're going to be voting on that in the Senate," McConnell said. "We'll give everybody a chance to go on record and see how they feel about the Green New Deal."
One cranky senator is particularly salty about the possibility of voting on this clown show: author and supporter Sen. Ed Markey (D-Mass.)
"This isn't a new Republican trick. By rushing a vote on the #GreenNewDeal resolution, Republicans want to avoid a true national debate & kill our efforts to organize. We're having the first national conversation on climate change in a decade. We can't let Republicans sabotage it," he tweeted.
Dude, why don't you want to vote on your resolution? Own it and fly your green freak-flag high.
Related:
BOOM: Liz Cheney Stumps Green New Dealers With One Question: Did You Fly Here?
All aboard!
I hear these words in Ozzy's voice at the beginning of "Crazy Train."
So the giant $77 BILLION high-speed rail boondoggle in Californiastan has been "cut back."
"Let's be real. The current project, as planned, would cost too much and respectfully take too long. There's been too little oversight and not enough transparency," Gov. Gavin Newsom said in his first State of the State Address on Tuesday. Remember who has controlled California for all these years? There is virtually no Republican presence in the state anymore. This is all on the Democrats.
"Right now, there simply isn't a path to get from Sacramento to San Diego, let alone from San Francisco to L.A. I wish there were," he said.
Check out this government math:
Newsom said the state will complete a 119-mile (191 km) high-speed rail link between Merced and Bakersfield in the state's Central Valley. In March 2018, the state forecast the costs had jumped by $13 billion to $77 billion and warned that the costs could be as much as $98.1 billion.
WAT?!? $13B to $77B? Anyway, just think of all the cars that will have to drive on the roads now because Newsom doesn't think our precious planet is worth $77 billion.
"Abandoning high-speed rail entirely means we will have wasted billions and billions of dollars with nothing but broken promises, partially filled commitments, and lawsuits to show for it," Newsom said. "And by the way, I am not interested in sending $3.5 billion in federal funding that was allocated to this project back to Donald Trump." Oh, I see. This is really about deranged Trump hatred. I love how the left has such conditional values.
Spoiler Schultz roundup
Howard Schultz takes questions at CNN town hall
Good news! You can pay more if you want, right now! Schultz: 'I should be paying more taxes'
Howard Schultz, asked about racial bias, says he doesn't 'see color'
Historical picture of the day:
Other morsels:
Graham in no rush to protect Mueller
Lesbian Activist Defends 'Biological Reality' After Being Booted From Baltimore LGBTQ Commission
!!!!! Dog drama dominates Westminster with ineligibility, boos for top pooch
Ugh, this guy again. Ex-AG Eric Holder to decide on 2020 bid 'in the next month or so'
New York detective killed by 'friendly fire' while responding to robbery
Striking Denver teachers to resume talks Wednesday, strike enters third day
Uh oh. Lawyer Fires Back at Top Senate Republican as Post-Surgery Photo of Cohen at Restaurant Incites Ire
Feminine hygiene products to be available to House lawmakers using congressional funds
Twitter sued by feminist blogger blocked over 'men aren't women' tweet: lawsuit
BuzzFeed News employees plan to unionize after layoffs
FBI investigating fire at Planned Parenthood clinic as possible hate crime
Klobuchar: 'I don't remember' conversation with Reid over alleged staff mistreatment
'Empire' Star Jussie Smollett Must Resubmit Phone Records After First Attempt Is 'Heavily Redacted' Following Alleged Attack
Ana Navarro Fires Back At Roger Stone After He Calls Her A 'Piglet'
Booker Says If He Wins The Dem Primary In 2020, He'll Look To 'Women First' For VP
Second woman who accused Fairfax of assault was subject of 2008 restraining order
Senate advances Barr attorney general nomination
Rare, tiny monkey stolen from Florida zoo
National debt tops $22 trillion; further increase expected with baby boomer retirements
Is 'Peppa Pig' causing American children to speak with British accent?
I love this idea! Ted Cruz pushes for El Chapo to pay for the wall after drug lord's conviction
Union demands apology after seeing Confederate book displayed in congressman's office
And that's all I've got now go beat back the angry mob!
Bill Cosby says he's a political prisoner?
In his first public statement from prison, Bill Cosby said he will never have remorse for his crimes and called himself a political prisoner.

"My political beliefs, my actions of trying to humanize all races, genders and religions landed me in this place surrounded by barb wire fencing, a room made of steel and iron," the comedian said in a statement released through his press spokesman, Andrew Wyatt.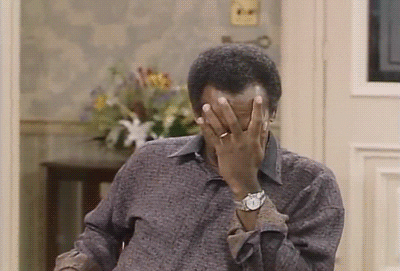 Public optimism in their personal economy has hit a 16-year high under President Trump, according to a new survey.

Some 69 percent told Gallup that they expect their personal finances to be even better next year, just shy of the record 71 percent when the internet boom was raging under former President Bill Clinton.

What's more, the survey company said that 50 percent believe they are "better off" than just a year ago when the current economic surge was kicking in and when the White House coined the phrase "MAGAnomics."

Gallup said that is the first time the level has reach 50 percent since 2007.
Jussie Smollett is incredulous that anyone "could doubt" his story about MAGA hillbillies attacking him:
The entire interview will air tomorrow on "Good Morning America."
Smollett, by the way, has hired a PR firm to represent him:
Sunshine Sachs is the same firm used by Harvey Weinstein when he was accused of sexual misconduct.
When Harvey Weinstein was accused of sexually assaulting an Italian model in New York a few years ago, he recruited Ken Sunshine as a kind of crisis spokesperson.

Sunshine, a powerful show businesses publicist who's also represented Barbara Streisand, Ben Affleck and the Michael Jackson estate, was later accused of launching a media smear campaign against the woman, a charge he's denied.

But in 2015 Sunshine admitted that his firm had purposely edited clients Wikipedia pages to remove what it saw as negative content.
So I got sent to Twitter jail for twelve hours today, for writing the following: "Muslims killed 3,000 Real Americans on 9/11." History is now hate speech. What a world.
If moderate Democrats do exist, Democrats really should fear Howard Schultz.
Possible independent presidential candidate and Democratic spoiler Howard Schultz on Tuesday dumped on Rep. Alexandria Ocasio-Cortez' "Green New Deal," warning it would be "immoral" to spend trillions of dollars on an "unrealistic" solution.

The billionaire former Starbucks CEO and executive chairman urged Democrats to be "truthful" about their environmental initiatives rather than just throwing policies "against the wall because it's a good slogan."
SHOT:
CHASER:
The left won't stop until their ruin everything that's even moderately entertaining in America.
This rolled through my Facebook feed this week and it's too good not to share:
If it weren't so sad it would be funny to see the hypocrites over at Rolling Stone calling for due process for Fairfax:
If only those University of Virginia frat boys had been so lucky.