Live Blog
Bill Cosby says he's a political prisoner?
In his first public statement from prison, Bill Cosby said he will never have remorse for his crimes and called himself a political prisoner.

"My political beliefs, my actions of trying to humanize all races, genders and religions landed me in this place surrounded by barb wire fencing, a room made of steel and iron," the comedian said in a statement released through his press spokesman, Andrew Wyatt.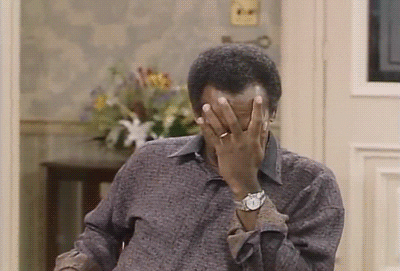 Public optimism in their personal economy has hit a 16-year high under President Trump, according to a new survey.

Some 69 percent told Gallup that they expect their personal finances to be even better next year, just shy of the record 71 percent when the internet boom was raging under former President Bill Clinton.

What's more, the survey company said that 50 percent believe they are "better off" than just a year ago when the current economic surge was kicking in and when the White House coined the phrase "MAGAnomics."

Gallup said that is the first time the level has reach 50 percent since 2007.
Jussie Smollett is incredulous that anyone "could doubt" his story about MAGA hillbillies attacking him:
The entire interview will air tomorrow on "Good Morning America."
Smollett, by the way, has hired a PR firm to represent him:
Sunshine Sachs is the same firm used by Harvey Weinstein when he was accused of sexual misconduct.
When Harvey Weinstein was accused of sexually assaulting an Italian model in New York a few years ago, he recruited Ken Sunshine as a kind of crisis spokesperson.

Sunshine, a powerful show businesses publicist who's also represented Barbara Streisand, Ben Affleck and the Michael Jackson estate, was later accused of launching a media smear campaign against the woman, a charge he's denied.

But in 2015 Sunshine admitted that his firm had purposely edited clients Wikipedia pages to remove what it saw as negative content.
So I got sent to Twitter jail for twelve hours today, for writing the following: "Muslims killed 3,000 Real Americans on 9/11." History is now hate speech. What a world.
If moderate Democrats do exist, Democrats really should fear Howard Schultz.
Possible independent presidential candidate and Democratic spoiler Howard Schultz on Tuesday dumped on Rep. Alexandria Ocasio-Cortez' "Green New Deal," warning it would be "immoral" to spend trillions of dollars on an "unrealistic" solution.

The billionaire former Starbucks CEO and executive chairman urged Democrats to be "truthful" about their environmental initiatives rather than just throwing policies "against the wall because it's a good slogan."
SHOT:
CHASER:
The left won't stop until their ruin everything that's even moderately entertaining in America.
This rolled through my Facebook feed this week and it's too good not to share:
If it weren't so sad it would be funny to see the hypocrites over at Rolling Stone calling for due process for Fairfax:
If only those University of Virginia frat boys had been so lucky.
John Brennan belched something up on Twitter yesterday:
Under oath, he says different things about collusion ...
The Russia Collusion narrative  has taken some pretty devastating body blows in the past few weeks.
Now Obama's former CIA director is throwing scraps of rancid meat to the crestfallen Resistance in an effort to keep hope alive.
Pathetic.