Follow
The bin Laden diaries are exposing terror plots and terror-plot passes.
The UK Telegraph reveals that President Obama was al Qaeda's #1 target. But what about Vice President Biden?
Was he number 2? No. 3? Ah, nope.
He's gotta be in the Top 10, right? Not so much.
US officials have revealed that Osama bin Laden's diaries contain the rather startling conclusion that he didn't think Vice President Joe Biden was worth bumping off.
Perhaps bin Laden figured Biden was more dangerous to America if he was free to flap his gums without impunity.
Read
| Comments »
… and other thoughts on the 2012 GOP field from Stephen Green, Scott Ott and Bill Whittle.
Watch the full episode of Trifecta here.
Read
| Comments »
No.
And it doesn't take the elitist, detached, morally vacant point of view from a Bill Maher flunkie staff writer to figure that out. Bill Whittle and Andrew Klavan explain the limits of comedy.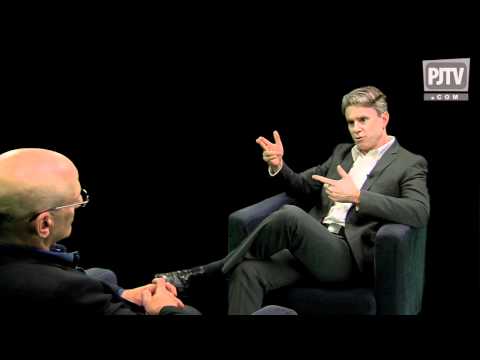 Read
| Comments »
… and other items you may have missed on the web this week (like Olbermann calling Seal Team Six, Cheney's Personal Assassination Squad).
Steven Green presents, The Week in Blogs.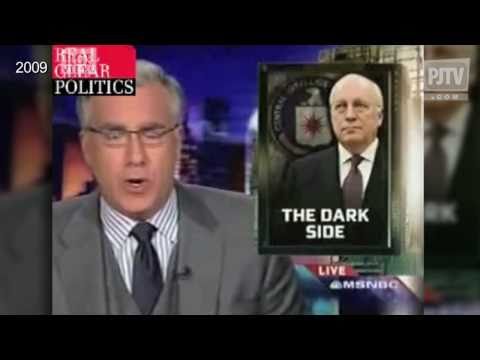 Read
| Comments »
I want to state this unequivocally for those who are just tuning in: Truthers, Birthers and, now, Deathers are crackpots, wingnuts and feeble-minded fools who find it easier to see vast, sinister and complex conspiracies where simple truths are the lone reality.
And while Truthers are probably the most active and vocal group (thank you, Ron Paul (R-TX)), they, like Rep. Paul, are far from being a part of the establishment.
But now, thanks to an appearance by our very own Tony Katz on MSNBC, an establishment-wing of super-wingnuttery has been identified: The Racers.
Don't like government spending? They'll call you gun-toting racists.
Don't think tax hikes will fix the economy? They'll call you a tea bagging racist.
Protest Obamacare on Capitol Hill? They'll call you an N-Word shouting racist.
And when crackpot worlds collide, like calling on the President to release his Birth Certificate … you're a racist. Even though, in this instance, the establishment accuser asked the exact same question months earlier as the crackpot birther.
The problem – for America – with the Racer Movement is that it's not a fringe movement. Bill Maher, Chris Matthews, Keith Olbermann, Janeane Garofalo, NPR, the New York Times, CBS and all the other Race Card-loving individuals and institutions are part of the establishment. (Well, maybe not Garofalo & Olbermann anymore, but even the biggest circus has its clowns). The Racers are not a fringe movement that shows up at events to shout down ideological adversaries. The Racers have the power to destroy.
The Racers host television shows and the Racers run newspapers. Like Truthers, Birthers and Deathers, they can level their baseless charges. But unlike their crackpot brethren, they are the Manhattan-Beltway opinion makers.
And until now, the Racers have been able to get away with their behavior. But now the Racers have to contend with the likes of Andrew Breitbart and thousands of citizen journalists who are circumventing the mainstream media and taking simple truths to an audience that is tired of baseless accusations and complex conspiracy theories.
Need a primer on the Racers? Check out Tony Katz on PJTV.
Read
| Comments »
A late item by Lori Montgomery in the Washington Post appears with this headline:
"Budget talks: Republicans offer to seek common ground with Democrats"
The problem? It's about 100% wrong. An email from Majority Leader Cantor's office just came in saying as much.
"To be clear, the Republican position is the Ryan budget, period."
Add this to an observation today from our friend, Douglas Holtz-Eakin and the WaPo's Lori Montgomery is 0-2 on the day. Don't fret Lori, the National's had plenty of players with  0-fers tonight. And nobody really trusts much of what's coming out of DC anyway.
Read
| Comments »