Get PJ Media on your Apple
Follow
A report released in 2012 showed the congressman had initially paid for airplane tickets for himself, his wife and his two daughters that were worth $16,500. Andrews later used funds from his leadership PAC to pay for them.
Bill Hughes Jr. is running on the Democrat ticket in New Jersey's House District 2. But there's a potential ethics problem with Hughes' candidacy. Andrews has hired Hughes and his law firm to represent Andrews in his ethics investigation. Hughes accepted a $2500 campaign contribution from Andrews, reports the Philadelphia Inquirer.
That's a potential ethical problem for Hughes. Under New Jersey law, Hughes' accepting Andrews' campaign contribution may qualify as accepting a substantial gift from a client. Rule 1.8(c) says that that's illegal.
A lawyer shall not solicit any substantial gift from a client, including a testamentary gift, or prepare on behalf of a client an instrument giving the lawyer or a person related to the lawyer any substantial gift unless the lawyer or other recipient of the gift is related to the client. For purposes of this paragraph, related persons include a spouse, child, grandchild, parent, grandparent, or other relative or individual with whom the lawyer or the client maintains a close, familial relationship.
"It's pretty well settled in every jurisdiction in America that a lawyer is ethically prohibited from accepting 'substantial gifts' from clients while in the course of representing them," said a Washington lawyer with knowledge of the race. "Certainly a $2500 political contribution is a substantial gift and if Hughes Jr. took that donation in the same general timeframe as his representation of Andrews, he could find himself on the wrong end of a complaint to New Jersey's Office of Attorney Ethics."
Read
| Comments »
The Congressional Budget Office released a report on the economic effects of increasing the minimum wage from its present $7.25 per hour to $10.10. That increase is being proposed by President Obama and the Democrats. It's a favorite tactic of the left to push for minimum wage hikes, as it makes for positive headlines for them while cornering some Republicans who oppose the government-mandated hike.
The minimum wage only directly impacts about 4.7% of the American hourly paid work force. Most Americans who start out making the minimum wage end up getting raises or other jobs that offer higher wages before too long.
The CBO looked at two options: raise the minimum wage in three steps to $10.10 by 2016, or raise it in two steps to $9.00 by 2016.
Once fully implemented in the second half of 2016, the $10.10 option would reduce total employment by about 500,000 workers, or 0.3 percent, CBO projects (see the table below). As with any such estimates, however, the actual losses could be smaller or larger; in CBO's assessment, there is about a two-thirds chance that the effect would be in the range between a very slight reduction in employment and a reduction in employment of 1.0 million workers.
So, the U.S. economy would either lose a few jobs or a whole lot of jobs.
The CBO does find one positive impact: Raising the minimum wage would move some 900,000 Americans out of poverty.
But that would come at the cost of potentially sending a million workers out of jobs altogether. That's hardly the goal that Obama and the Democrats are selling.
The CBO also finds this:
CBO concludes that the net effect on the federal budget of raising the minimum wage would probably be a small decrease in budget deficits for several years but a small increase in budget deficits thereafter.
Somewhere, minimum-wage hike enthusiast (and former Enron adviser) Paul Krugman is kicking a cat off a 30-story building.
Read
| Comments »
Over seven in 10 Obama voters, and 55 percent of Democrats, regret voting for President Obama's reelection in 2012, according to a new Economist/YouGov.com poll.

Conducted to test the media hype about a comeback by 2012 Republican presidential nominee Mitt Romney, the new poll found voters still uninspired by Romney, but also deeply dissatisfied with Obama who has so far failed to capitalize on his victory over 15 months ago.
In a truly astonishing turn, 100% of Hispanics polled said that they regretted voting for Obama's re-election. If anyone wonders why the Democrats keep pushing amnesty, there's your answer.
I'm not saying that amnesty is the way to lock up the Hispanic vote. It isn't. But using amnesty to provoke over-reactions among Republicans, which the Democrats/media can use to amp up cries of "racism," is one of the top moves in the Democrat playbook. Plus, it divides Republicans, as some do adhere to the mistaken belief that amnesty is the way to save the party. Divided opponents are always weaker than united opponents.
The majority's buyer's remorse would, at this point, oust Obama and replace him with Mitt Romney. He would defeat Obama, 55 million to 52 million. That probably says a lot less about Romney than it says about Obama.
Tell ya what, liberals. Since Obama believes he can re-write laws anytime he wants, how about we re-write election laws and have a snap election, right now, over whether he should keep his job or not. Let's include a referendum on whether to keep or scuttle Obamacare on the ballot while we're at it.
No? Why or why not? Show your work.
Republicans are being set up nicely by Obama's record to go for the gold and elect a real conservative. What will they do with this opportunity?
Update: It looks like YouGov got its labeling screwy. Nice catch by Allahpundit.
Read
| 36 Comments »
The Clarion Project has unearthed Federal Bureau of Investigations documents detailing a 22-site network of terrorist training villages sprawled across the United States. According to the documents, the FBI has been concerned about these facilities for about 12 years, but cannot act against them because the U.S. State Department has not yet declared that their umbrella group, MOA/Jamaat ul-Fuqra, as a Foreign Terrorist Organization.
MOA stands for Muslims of the Americas, which is linked to radical Pakistani Muslim cleric Sheikh Mubarak Ali Gilani. The FBI documents that Clarion has obtained show that the group is headquartered in the well known "Islamberg" compound in rural New York. The facility in Texas is known as "Mahmoudberg." It's located in Brazoria county on County Road 3 near Sweeny. Sweeny is in far south Texas, southwest of Houston. The town of about 4,000 is a little under three hours' drive from the state capital in Austin.
The MOA referred to its Texas commune as "Mahmoudberg" in online instructions for a parade in New York in 2010. A posting on an Islamic message board in 2005 advertised a speaking engagement in Houston by someone from Mahmoudberg.

According to the reports, the commune is seven to 10 acres large, is in an "extremely wooded area" and two or three trailer homes moved there in December 2001. However, ACT members visited the area as part of Clarion's investigation and interviewed one nearby local who confidently said it is closer to 25 acres in size and spoke of a presence dating back to the late 1980s.
Local residents report hearing gunfire around the compound, but that is common in rural Texas. It could be attributed to hunting, wildlife control, recreational target shooting, or of course training of some kind.
The Mahmoudberg compound was the site of a shooting incident in 2002. One member of the group apparently shot another by accident. Members of the group did not cooperate with a law enforcement investigation of the incident, according to the FBI documents. Women in the group wore veils over their faces and were not allowed to communicate directly with law enforcement officers.
The Mahmoudberg compound is not the only MOA/Jamaat ul-Fuqra connection to Texas, reports the Clarion Project.
On October 11, 1991, a federal search warrant for three suspects was issued after a MOA/Jamaat-ul-Fuqra bomb plot in Toronto was foiled. A nearly 45-acre "compound" about 70 miles south of Dallas was raided. The location may have been near Corsicana, as another FBI document mentions that about seven MOA members purchased property in that area.

The suspects managed to flee on October 5-6 before the raid took place. Their children also suddenly disappeared from school. The feds found four mobile homes, three military, general-purpose tents and six vehicles. Loose ammunition, books on counter-terrorism techniques and weaponry and various items with "Jamaat Fuqra Land" written on them were discovered.

They also found surveillance photos of a post office building and the Greenhead Station in Los Angeles, leading authorities to suspect that attacks on these sites were planned.

MOA activities in Texas continued after the October 1991 raid. TwoFBI documentsfrom 1992 mention that MOA members in the state were using false aliases, social security numbers and birth certificates.
The FBI documents show that MOA members have been involved in at least 10 murders, a disappearance, three firebombings, an attempted firebombing, two explosive bombings and an attempted bombing.
The Clarion Project's full report on the Texas compound is here.
More: As a commenter points out, Gilani is the Islamist whom Wall Street Journal reporter Daniel Pearl was on his way to interview when he was abducted on January 23, 2002. Pearl was eventually murdered. A 2011 report commissioned by Pearl's family found that al Qaeda's 9-11 mastermind Khalid Sheikh Mohammed beheaded him on camera while chanting "Allahu Ackbar!" British-Pakistani militant Omar Sheikh was convicted of Pearl's murder in June 2002. He is serving life in prison in Pakistan, and attempted suicide last weekend.
Read
| 25 Comments »
NakedDC has, um, this.
It's AlGore's handout at the 2014 International UFO Congress and Film Festival. The handout highlights the hot conditions on Venus to warn us earthlings. Gore may not be aware that there is no life on Venus. Not indigenous. As far as our probes and Russia's probes have determined, it hasn't been colonized by space aliens either. It's a hot rock.
So, the "reality" in Gore's "ClimateRealityProject" may not be appropriate.
Plus, how does Gore know that the aliens aren't coming from a cold place out in space? Why is he a warming chauvinist?
Read
| 12 Comments »
Early voting opens today across Texas. The GOP primary for lieutenant governor is the most-watched contest across the state. Incumbent Lt. Gov. David Dewhurst takes on three challengers. The Tatler went one-on-one with all four candidates over the past few months. Take a look at all our interviews with them below. The interviews are listed in the order in which they were conducted.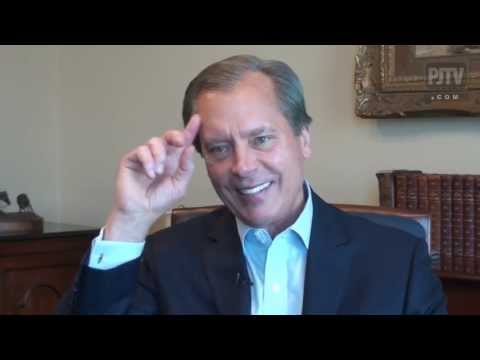 Land Commissioner Jerry Patterson: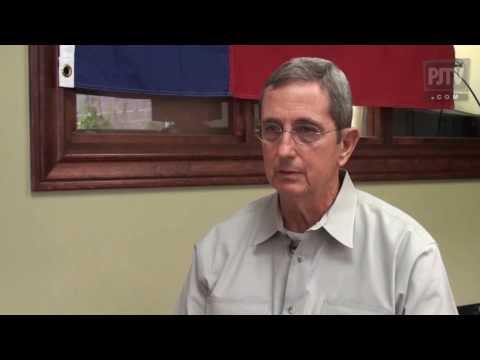 Agriculture Commissioner Todd Staples: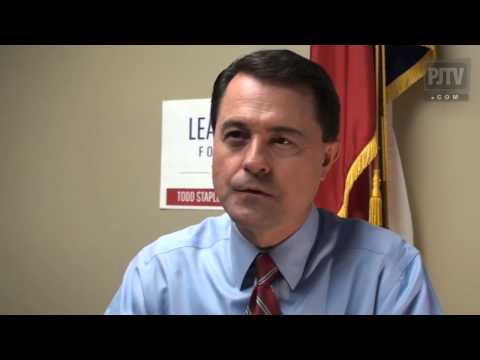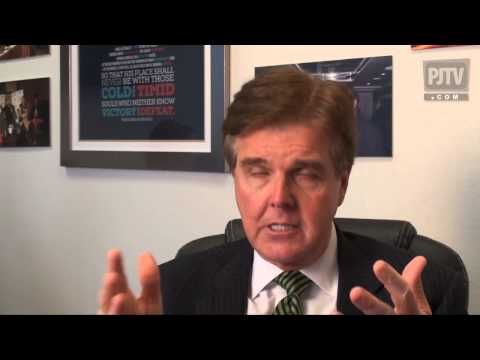 If no candidate picks up 50% of the vote, we'll head to a run-off.
We also interviewed Texas Attorney General Greg Abbott. Abbott has a commanding lead over radio host and Tea Party activist Lisa Fritsch, and is expected to win the Republican nomination for governor. Fritsch may be one to watch in the future, though.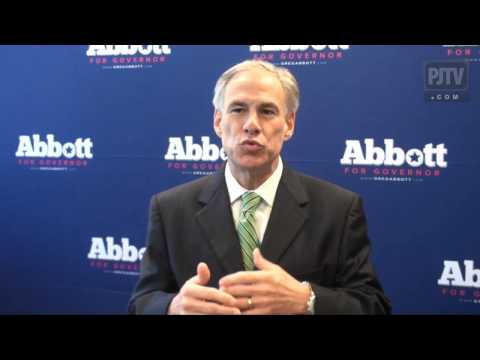 Incumbent Sen. John Cornyn also faces a primary challenge from Rep. Steve Stockman. The only question about that race at this point is whether Cornyn will avoid a run-off, by failing to get 50% of the primary vote. A Human Events poll has Cornyn leading, 43% to 28% — comfortable, but not comfortable enough to avoid that run-off. That poll found much room for manuever, with 29% unsure of which candidate they will back.
Democrats have not won a statewide races in Texas in a generation, and there are no signs of that changing in 2014. They are expected to nominate state Sen. Wendy Davis for governor and state Sen. Leticia Van De Putte for lieutenant governor.
For Texans unsure about which races you'll vote for at the district level, plug your address in at this site, choose which election you're unsure of, and you'll be on your way, or you can start here and drill down. For local elections, start here and choose either the GOP or Democratic primaries. To find your early voting location(s), go here.  Bring your photo ID. About 70% of Texans have long backed voter ID, and it's now the law of the state. The media will probably come up with more horror stories about how awful voter ID. Those stories will not be the full story.
Texas early voting runs through February 28, and the primaries will be held on March 4.
Read
| Comments »
The US labor participation rate remains at a historically low level, five years after President Obama and the Democrats spent nearly a trillion dollars on their "stimulus" program, and nearly four years after they passed Obamacare. While the official unemployment rate has ticked down, much of that can be attributed to millions of Americans just giving up looking for a job.
Meanwhile, nearly half of US small businesses say that Obamacare is causing them to freeze hiring. Nearly a third of businesses are cutting worker hours, because of Obamacare's mandates.
Obamacare czar Kathleen Sebelius doesn't think that what businesses are saying about themselves and Obamacare is actually true, according to Politico.
Health and Human Services Secretary Kathleen Sebelius says there is "absolutely no evidence" that the Affordable Care Act will drive down employment, despite a report from the Congressional Budget Office released Feb. 4 predicting fewer people would be working.

"There is absolutely no evidence, and every economist will tell you this, that there is any job-loss related to the Affordable Care Act," Sebelius told reporters in Orlando, Fla., on Monday. "Part-time physicians are actually down since 2010, not up. The number of full-time workers continues to increase. I know that's a popular myth that continues to be repeated but it just is not accurate."
Eh, but who are you gonna believe — a politician with a vested interest in supporting a law that she has already botched, or businesses that are just trying to figure out how to make it in Obama's economy, and the CBO which says Obamacare will cost more than 2 million jobs over the next ten years?
Read
| Comments »
On Saturday morning U.S. time, the U.S. Olympic hockey team faced off against the Russians on ice in Sochi. The match wasn't quite the 1980 Miracle on Ice, but it wasn't far off. Both sides left it all on the ice. The Americans and Russians battled to a thrilling 2-2 draw, kept a stalemate through the 5-minute overtime, and went to a dramatic shootout. The St. Louis Blues' T.J. Oshie took most of the shots for the Americans, and scored the winning shot to end the game. USA 3-Russia 2. The victory set Team USA up to win their group, which they did, sending them straight to the quarterfinals. The Russians have had to win their final group game and an extra playoff match against Norway (which Russia won 4-0) to get to the knockout stage. For the remainder of the Sochi Olympics, and maybe for the rest of his life, Oshie will have a new nickname — T.J. Sochi.
Team USA took 25 players to the Sochi games, all of them National Hockey League players. Team Canada's 25-man roster is plucked entirely from the NHL. Team Russia also hails mostly from the NHL — 16 of its 25-man roster ply their trade in the USA, with the rest coming from different professional leagues around the world. Pavel Datsyuk, arguably the best player in the Russian kit, is a forward for the Detroit Red Wings. Twenty-four of Sweden's 25-man roster are NHL players, 16 of Finland's player are NHL players, 17 of the Czech players, 14 of Slovakia's, 8 of Switzerland's…you get the idea. This year's tournament wouldn't be the same competition at all if NHL players were not representing their countries on the ice in Sochi.
Prior to 1998′s games in Nagano, Japan, the NHL did not participate and its players did not play in the Olympics. That's part of what made Team USA's 1980 gold medal victory in Lake Placid, NY, so special. The Americans fielded a team of amateurs to take on the pros from behind the Iron Curtain including the Soviet Union's Big Red Machine, and America's plucky amateurs shocked the world on home ice.
While the amateurs-versus-the-world storyline was romantic, the fact is, it did not showcase the best hockey players in the world. The NHL is the world's top hockey league and its players sat the Olympics out until 1998. Since the Nagano games, Olympic hockey's inclusion of professional players has turned its tournament into a kind of hockey World Cup, a competition that hockey has not held since 2004, but which never rose to the profile of either soccer's World Cup or the Olympic competition.
Read
| 8 Comments »
Who died and made John Kerry an Islamic scholar?
U.S. Secretary of State John Kerry spent part of his Sunday in his stocking feet at an Indonesian mosque, at one point beating a huge drum used to call Muslims to prayer.

Kerry's visit to the modern Istiqlal Mosque in central Jakarta, said to be the largest mosque in Southeast Asia with a capacity of 130,000, was designed to demonstrate his respect for Islam as he visited the world's largest Muslim-majority nation.

—

Having removed his shoes in keeping with Islamic custom, Kerry at one point was shown a gigantic, skin-covered drum which rests sideways on the mosque's floor and stood several feet taller than his head.

After witnessing a demonstration by the Grand Imam, identified by the State Department as K.H. Ali Mustafa Yaqub, Kerry then used a club to beat the drum, which is used to call Muslims to prayer.

"It has been a special honour to visit this remarkable place of worship," Kerry said in a handwritten note to memorialize his visit. "We are all bound to one God and the Abrahamic faiths tie ustogether in love for our fellow man and honour for the same God."
Kerry said and did these things at a time when Muslim persecution and murder of Christians worldwide has eclipsed any previous period in history.
Read
| 22 Comments »
Progressive academics just don't see anyone else as human.
A University of South Carolina textbook has one student whistleblower outraged over its accusations that President Ronald Reagan was sexist and conservatives view people as incapable of "charity" and "lazy."

The textbook, obtained by Turning Points USA Founder Charlie Kirk, was authored by Karen K. Kirst-Ashman and used for the three credit course "Introduction to Social Work Profession and Social Welfare."

The mandated reading includes sections such as "Conservative Extremes in the 1980's and Early 1990's," which claims Reagan "ascribed to women primarily domestic functions' and failed to appoint many women to significant positions of power during his presidency."

Anna Chapman, a sophomore at the University of South Carolina, told Campus Reform "I can not even tell you how angry I was when I read that."

The excerpts sent to Campus Reform make no mention of Reagan's appointment of Sandra Day O'Connor, the first female Supreme Court Justice; his appointment of the first female U.S. Representative to the United Nations, Jeane Kirkpatrick; Elizabeth Dole, the first female appointed to Secretary of the Department of Transportation; or that over 1,400 women were chosen by Reagan to fill powerful, policy-making positions.
The book accuses conservatives of taking a "negative view of human nature" and says that rich people see having less rich people as "useful." It's progressive propaganda.
This story will take one of two tracks. The university will hide behind "academic freedom" and do nothing, or it will claim to be shocked! by its contents and remove it from classrooms…only to return it once the dust settles. Other universities will lay low, hoping that the world doesn't learn that the same book is being used on their campuses too.
Read
| 5 Comments »
John Bolton is always bracing. Today he appeared on Fox and took Secretary of State John Kerry to task for his "mushy" talk on "climate change." Kerry gave a speech over the weekend in which he claimed that "climate change ranks right up there" with major threats including weapons of mass destruction.
Wars are fought over WMDs, by the way.
BOLTON: This is mushy thinking at best. People decided global warming was a national security threat. They anyhow they bring to mind the most severe threat that the country faces. Now we compared it to weapons of mass destruction. And nuclear weapons and biological weapons. And I think this rhetorical scare campaign undercuts the point Senator Kerry is trying to make. He is foolish.
Read
| Comments »
Mommyish writer Marly Pierre-Louis writes that before her baby was even born, she and her partner intended to "gender bend the hell out of it."
When I got pregnant, my partner and I knew we wanted to be thoughtful about the ways we helped our kids construct their gender and the way they viewed gender in general. Whatever sex our baby was born, we had every intentions of gender-bending the hell out of it. We toyed with the idea of raising a gender neutral child. But between the confusion and protests it would incite in our families and all the extra work it involved, we decided it wasn't for us. What we really wanted was to find ways to equip our future children with the tools to think critically and the ability to challenge the notions of gender dichotomy that society would inevitably be pitching to them from womb to tomb.

—

Our next gender-bending challenge was clothing. As soon as our son was born, we were bombarded with utterly boring "boy clothes". I had to lay down some rules. No sports! No "macho superhero's"! And nothing with the words, "champ", "all star" or anything of the sort. I was really hard core about this. I planned to balance out all the blues and greens with lots of pinks and purples and was ready to go to war with anyone who had a problem with it.

Turns out, it wasn't as easy as I thought it would be. Even as a "progressive" parent, these binaries are still hard-wired within me and require some serious unlearning. I couldn't fathom putting a dress on my son! If he asked for it, that'd be one thing. But doing so as a regular practice of gender bending? I wasn't nearly as bold as I thought I was.
Over a hundred years of "progressivism," yet this fool hasn't figured out that men and women are biologically different.
When this boy goes to school, he will be behind his classmates in sociological development. His upbringing has set him up for a world of mockery, which won't be the fault of the other kids. It will be the result of this boy's foolish parents.
Here's the kicker: The writer just really hates males. So she is abusing her son out of spite. She cannot claim that she is really gender neutral.
Even though I always played it off like I didn't care what sex my baby would be, I secretly wanted a girl.
Read the rest. Why does being "progressive" always include going out of your way to create confusion and destroying things at their foundation?
Read
| 48 Comments »
Having worked politics and punditry in Texas for a few years now, Battleground Texas amuses me. They believe that they can turn red Texas blue just by waiting around on demographics. They believe that policy doesn't really matter, and that their longstanding disagreement with the majority of Texans on a range of issues won't really halt their inevitable path to power.
A funny thing happened to that kind of thinking: Facts.
Minnesota, perennially blue, is now rejecting what Battleground Texas and their hero Barack Obama are selling.
Half of the residents of Minnesota now disapprove of President Obama's performance, according to a new poll.

Results of The Star Tribune survey represent the first time that his approval rating has turned negative in the state since the president took office in 2009.

Obama's job approval rating in the poll has fallen to 43 percent.

Men had an especially unfavorable opinion of the president. According to the poll, 60 percent of Minnesotan men disapproved of his job performance, compared to 40 percent of women in the state.

People under 34 had the highest approval rating for Obama, with 59 percent saying they thought he was doing a good job in office.
So Obama still has the youth vote, but Obamacare could change that once younger Americans recognize that they voted for a guy who thinks forcing them to subsidize older, mostly richer people's health care is "just part of growing up."
At any rate, I await Democrats and their Battleground groups rushing to condemn Minnesota's racism and intolerance. That's the only explanation for why their champion isn't doing so well there now, right?
Read
| 22 Comments »