October 7th, 2012 - 3:00 pm
In the Eastwood analytical framework the question was simple: did he cut it or not? Nothing personal, just business.
In the Clint Eastwood formulation you could like Barack Obama. You could even admire him. You could argue that he might make a fine pitchman for soap, or a good father, or a great motivational speaker. But if he was a busted flush as President then he ought to seek employment elsewhere.
Roger Ebert thought the Eastwood speech was pitiful at the time.
"Clint, my hero, is coming across as sad and pathetic," tweeted film critic Roger Ebert as Eastwood ad-libbed to an audience of millions – and one empty chair – on stage at the Republican National Convention in Tampa, Florida.

"He didn't need to do this to himself. It's unworthy of him."
Roger, he can still be your hero. It may turn out that Eastwood was the kindest critic on the floor that night — and proved far from senile.  He made the shot you didn't think he could — and all because his mule was laughing.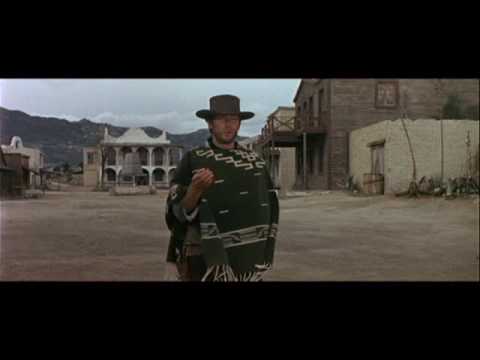 ---
Belmont Commenters
How to Publish on Amazon's Kindle for $2.99
The Three Conjectures at Amazon Kindle for $1.99
Storming the Castle at Amazon Kindle for $3.99
No Way In at Amazon Kindle $8.95, print $9.99