Get PJ Media on your Apple
Follow
Like peanut butter and jelly, like Michael Jordan and Scottie Pippen, Adam Carolla and Dennis Prager were meant to be together. Their on-air, on-stage chemistry works because it was meant to work. It's supposed to work.
I am simply the one who made it all happen.
But unlike a coming together of freshly baked chocolate chip cookies and a tall glass of cold milk, the union of the foul-mouthed atheist comedian Carolla and the erudite religious conservative Prager was not something as plain as the delicious smell wafting into the nose on your face. There was preparation and man-hours involved. There is a backstory.
Here it comes.
In 2005, while sitting on the roof of a house whose shutters I was painting to make some side cash during my senior year of college, I heard for the first time the commanding voice and demonstrable wisdom of Dennis Prager. In spite of the poor sound quality my small boombox offered, I heard the intellectual mentor for whom I'd been searching. Although the work I was doing at that exact moment was mundane and thoughtless, the monologue Prager unfurled had a zeal and depth that made one want to drop the paintbrush in order that he might go read an important book or start a charity or help an old lady cross the street.
Or, at the very least, do the best job of painting a shutter that one possibly could.
Like greater men such as Andrew Breitbart and David Mamet before me, I "found" Dennis in much the same way Gary Cooper in Sergeant York "found" religion.
To be fair to the Cooper-Breitbart-Mamet analogy, conservatism already coursed through my veins, but up to that point my political appetite had been fed primarily by the red meat served up daily on cable news shows and in Sean Hannity's books. I believe in Ronald Reagan's 11th Commandment, and so please understand that I mean no disrespect to any of the fine people who represent my values in the media, but it was then, finally, that I heard in Dennis' presentation a voice of strength and breadth and insight that I had secretly craved.
A man of substance. A man of thoughtful inquiry. A man of big ideas.
This was my introduction to what I affectionately call "Prager Conservatism," and from that point until today I haven't gone more than a few days without listening to his nationally syndicated radio show or reading his discerning weekly columns. Eventually, after graduating from college, my friends and I began hosting "Prager Hour" nights twice a month where a bunch of guys in their 20s would come over, enjoy a cigar if they so chose, hear a pre-selected segment or two of The Dennis Prager Radio Show's podcast, and engage in lively discussion and debate for a couple of hours.  Dennis was Obi-wan to our band of Luke Skywalkers.
Thankfully none of us have had our hands chopped off with a light-saber by a scary man who claims to have sired us…yet!
Read
| Comments »
Remember around 2009, when you were always hearing about how "important" Jon Stewart's The Daily Show was because "that's where young people were getting their news"?
Studies and polls abounded, and an avalanche of op-eds speculated on "what it all meant."
Notice how you haven't heard that meme as much lately?
That's probably because another Comedy Central show, Tosh 2.0, gets even higher ratings than The Daily Show.
And the liberal elites don't dare ponder the implications of that.
You see, comedian Daniel Tosh's eponymous program "celebrates" Black History Month with features on "crackhead tossing" and February markdowns on Kool-Aid.
And Tosh's "Web Redemption" segments dare to do something all good little grad students are taught to avoid: judge and shame miscreants and morons.
So anyone attending one of Tosh's live stand-up gigs has got to know what they're in for, right?
They have no right to complain about being "offended" by his act.
You might almost say they were asking for it…
Read
| Comments »
New York magazine writer Ariel Levy's 2005 cultural study Female Chauvinist Pigs described a new kind of misogyny perpetrated by women who curry favor by "Uncle Tomming" mainstream frat behavior in the guise of sexual empowerment. Chelsea Handler, whose raunchy essay collections My Horizontal Life and Are You There Vodka, It's Me Chelsea sold 1.7 million copies and spawned a number of Chelsea Lites, is one offender. The so-called Fempire — the Hollywood woman-screenwriter foursome of Diablo Cody, Lorene Scafaria (now dating Ashton Kutcher), Dana Fox (writer of big-budget rom-coms What Happens in Vegas and The Wedding Date), and Elizabeth Meriwether — is another. A 2009 New York Times article brought most of the backlash on ringleader Cody, who taught us that there is such a thing as "stripping ironically," for her smug attitude. There wasn't an ounce of "everywoman" among them. They were a female Entourage without a chubby Turtle.

Such female chauvinist pigs are supposedly guilty of play, and Levy admonishes them: "If you are the exception that proves the rule, and the rule is that women are inferior, you haven't made any progress." But it's less the Fempire and the Handlerites who need to heed this advice then the likes of Tina Fey, whose "nerdy" onscreen persona and adamant faux feminism masks a Thatcherite morality and tendency to slut-shame.

– Anna Breslaw, "The Unf*ckables" (The New Inquiry, May 2012)
Since I'm what's apparently now known as a "comedy nerd," someone sent me Anna Breslaw's essay in The New Inquiry called "The Unf*ckables," which is all about the new wave of raunchy post-modern female comedians, and feminism and sexual politics and conventional standards of beauty.
I think.
"The Unf*ckables" actually reminded me of Norman Mailer's hugely influential 9000-word 1957 opus "The White Negro: Superficial Reflections on the Hipster."
That is: I read it a couple of times and I still didn't get it.
See, I didn't go to college, so stuff like this by Breslaw zooms right over my skull:
The only funny women who are free to cross over to mainstream audiences are the ones who are free from the beauty hang-ups that limit their jokes to female audiences. The game, then, is how effortlessly and subliminally someone like Fey can convey her exceptionalism using ironic male touches and the [sic?] feminism as an alibi for their looks advantage, reinforcing the patriarchal standards she often pretends to critique.
So I'm stupid. Sorry.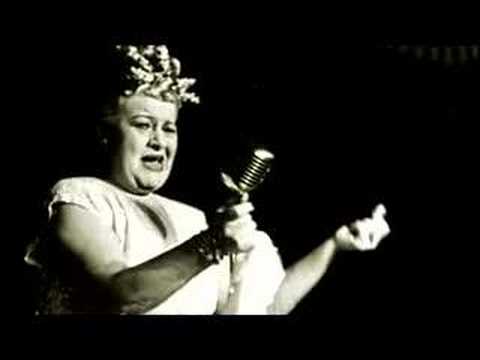 Read
| Comments »