Get PJ Media on your Apple
Follow
WARNING: NSFW (does Sarah do it any other way?)
Okay, putting aside that she just offered to have sex for Obama (I just threw up in my mouth), is Sarah Silverman 1) misinformed, 2) just lying for the sake of comedy, or 3) lying because she's a militant statist? I'm gonna go with #2 and #3 but you could make an argument for #1.
Sarah, I love ya, but whatever with the "all the millionaires" are giving their money to Romney. We wish.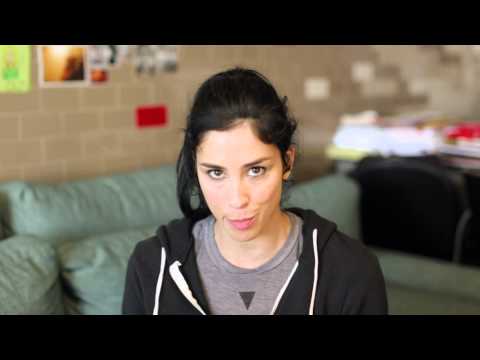 Read
| Comments »
I read with interest Kathy Shaidle's post here at PJ Lifestyle called "I Kid You Not: Top Four  Reasons I Don't Have Children."
She mentions a couple of reasons such as bad personal experiences whereby you might end up ruining your kid's life and bad genetics and other reasons such as your temperament and pop culture. Okay, the latter two, especially the former, I understand. You don't have the temperament for children. Okay, fair enough, but as for ruining your kid's life, why does it have to be that way? If you had a bad childhood, doesn't it make sense to have children so that you can give them a better life than you had? As for genetics, don't we all know people who don't seem that great who have kids who are fine, or at least okay? Even people who are depressed don't necessarily have kids who are depressed. And if they are? Get them treatment, just as you would for diabetes or other ailments. Apparently, comedian Sarah Silverman does not want kids because they might have mental illness which runs in her family. Human beings have problems – do you have to be perfect to be born? I hope not because we would all be goners.
Kids can be amazing. Those of us with offspring know that though raising kids can be the most frustrating of experiences, it can also be the most rewarding. Kids can show you a side of yourself that you never knew existed. How many times did you think some habit or trait in yourself was because of your childhood, only to find out that your child had the same trait or habit even though they were raised totally differently than you? How many times has your child said something and made you see the world a different way and made you re-examine yourself in a way that is fascinating or reflective?
Read
| Comments »
via Sarah Silverman's Quandary: Should Depressed People Avoid Having Children? | Healthland | TIME.com.
Comedian Sarah Silverman, who routinely courts controversy with her edgy humor, recently made an attention-getting statement of a more intimate nature: because of her personal and family history of depression, she declared that she would not have biological children, to avoid passing her mental problems to the next generation. "I don't want kids," she said on The Conversation with Amanda de Cadenet. "I know that I have this depression and that it's in my family. Every family has their stuff but, for me, I just don't feel strong enough to see that in a child."

Pundits across the Internet praised Silverman for her honesty and sense of responsibility, duly citing research that shows that depression is deeply heritable. People with a parent or sibling with major depression are two to three times more likely than average to develop it themselves.

But what the commenters didn't mention is that the same genes that can cause depression may also encourage the sensitivity and sensibility that gives Silverman her creative talent. Indeed, some research suggests that the same exact genetics that might lead to depression can also lead to mental superhealth, depending on whether a person endured high stress in early childhood or had a calmer, more nurturing environment.
I wrote about this subject during the Republican primaries here.
Updated: And related today from Kathy Shaidle: I Kid You Not: The Top 4 Reasons I Don't Have Children
Read
| Comments »