Get PJ Media on your Apple
Follow

Thirty-six million Chinese kids now study classical piano, not counting string and woodwind players. Chinese parents pay for music lessons not because they expect their offspring to earn a living at the keyboard, but because they believe it will make them smarter at their studies. Are they right? And if so, why?
The intertwined histories of music and mathematics offer a clue. The same faculty of the mind we evoke playfully in music, we put to work analytically in higher mathematics. By higher mathematics, I mean calculus and beyond. Only a tenth of American high school students study calculus, and a considerably smaller fraction really learn the subject. There is quite a difference between learning the rules of Euclidean geometry and the solution of algebraic equations: the notion that the terms of a convergent infinite series sum up to a finite number requires a different kind of thinking than elementary mathematics. The same kind of thinking applies to playing classical music. Don't look for a mathematical formula to make sense of music: what higher mathematics and classical music have in common is not an algorithm, but a similar demand on the mind. Don't expect the brain scientists to show just how the neurons flicker any time soon. The best music evokes paradoxes still at the frontiers of mathematics.
In an essay for First Things titled "The Divine Music of Mathematics," just released from behind the pay wall, I show that the first intimation of higher-order numbers in mathematics in Western thought comes from St. Augustine's 5th-century treatise on music. Our ability to perceive complex and altered rhythms in poetry and music, the Church father argued, requires "numbers of the intellect" which stand above the ordinary numbers of perception. A red thread connects Augustine's concept with the discovery of irrational numbers in the 15th century and the invention of calculus in the 17th century. The common thread is the mind's engagement with the paradox of the infinite. The mathematical issues raised by Augustine and debated through the Renaissance and the 17th-century scientific revolution remain unsolved in some key respects.
Read
| 34 Comments »
Week 8 of my second 13 week season: low carb diet and more exercise, tracking my weight, blood glucose, and body fat. You can follow me at my 13 Weeks Facebook page for daily updates, and you can join Fitocracy (free!) and follow my daily exercise, and maybe even start tracking your own.
A few days ago, PJ Lifestyle ran an excerpt from Leonard Mosely's book Disney's World, in which Walt Disney, in a letter to his partner Ub Iwerks, expressed his frustration with the his first sound cartoon, the now-iconic Steamboat Willie.
He's pretty depressed. he doesn't like Hollywood, he doesn't like being away from home, and he's losing confidence in the still-unfinished film.  You can see why, when he was having trouble selling the idea, and animation is a frustrating process anyway.  This was in the days of the most primitive hand-drawn animation, where every frame of the film had to be hand drawn on clear acetate, with tiny changes from frame to frame. Twenty-four times for each second of film.  In this 7 minute 23 second film, that's something like 10,600 frames.  He was tired, and he was bored, and he had trouble seeing any progress.
Why did this strike me, he asked rhetorically?  Well, it reminds me of my ongoing glucose/bodyfat/weight project.  Here I am, eight weeks into my second season, 147 days since I first started tracking this, and it's a little frustrating and hard. I've been less diligent about the exercise, and I do find myself missing things I used to eat.  Like chocolate. And pasta. And bread.  And while I have lost some weight, it's slow and the day to day variations make it hard to see.  It's like Disney must have felt — another 24 frames, another day's work, and what did he have? Another lousy second of film.  That no one wanted to distribute.  He was past the initial excitement and into the slog.
Right now, this project feels much the same.  I'm actually losing weight, and I can see changes — more muscle coming back to my arms, and to put it bluntly, my boobs are smaller.  I've lost six inches around my waist, and I can feel that every time I put on a pair of pants that were in the back of the closet because I hadn't been able to wear them.  But at the same time, the progress is a little slow and hard to see, and it's a little hard to explain why it should matter to anyone — especially me.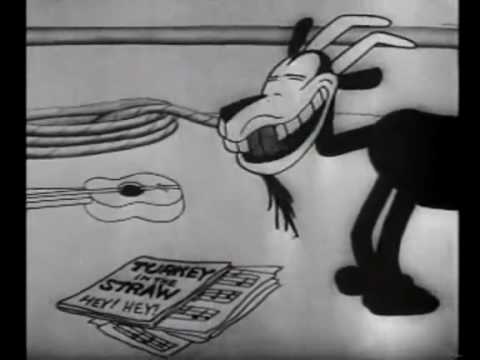 But then I got thinking, and a little Excel-fu got me this.  Here's my actual weight, charted over the last sixty days, with a trend line.  This is very much like the other charts I've been posting.
Trend line is down. This is good. It's not down very fast, and the added muscle certainly explains that — but also notice that individuual weights vary pretty wildly around that trend line. So here's another chart.
Read
| 5 Comments »