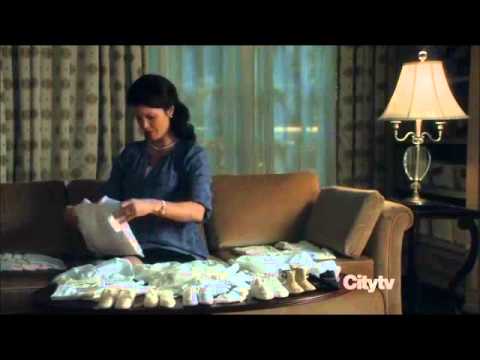 Editor's Note: See the first two parts in Susan L.M. Goldberg's series exploring ABC's Scandal through the lens of Biblical feminism: "What's Evil Got to Do with It?," "Women and the Scandal of Doing It All Alone." Also check out an introduction to her work and collection of 194 articles and blog posts here.
The husband/wife relationship is central to feminism. Historical, first-wave feminism studied matrimony in terms of legal rights. Contemporary, second-wave feminism approaches marriage in terms of sexual and economic power. Biblical feminism seeks to understand the spiritual relationship between a husband and wife, and how that spiritual relationship manifests into physical action. To do so, we must begin at the beginning, with Genesis 3:16:
To the woman he said, "I will make your pains in childbearing very severe; with painful labor you will give birth to children. Your desire will be for your husband, and he will rule over you."
"Rule over you" is a phrase that sends chills down any feminist's spine. But, what does it truly mean? A study of the original Hebrew text provides radical insight into one of the most abused verses of Torah:
This brings us to perhaps the most difficult verse in the Hebrew Bible for people concerned with human equality. Gen 3:16 seems to give men the right to dominate women. Feminists have grappled with this text in a variety of ways. One possibility is to recognize that the traditional translations have distorted its meaning and that it is best read against its social background of agrarian life. Instead of the familiar "I will greatly increase your pangs in childbearing," the verse should begin "I will greatly increase your work and your pregnancies." The word for "work," izavon, is the same word used in God's statement to the man; the usual translation ("pangs" or "pain") is far less accurate. In addition, the woman will experience more pregnancies; the Hebrew word is pregnancy, not childbearing, as the NRSV and other versions have it. Women, in other words, must have large families and also work hard, which is what the next clause also proclaims. The verse is a mandate for intense productive and reproductive roles for women; it sanctions what life meant for Israelite women.

In light of this, the notion of general male dominance in the second half of the verse is a distortion. More likely, the idea of male "rule" is related to the multiple pregnancies mentioned in the first half of the verse. Women might resist repeated pregnancies because of the dangers of death in childbirth, but because of their sexual passion ("desire," 3:16) they accede to their husbands' sexuality. Male rule in this verse is narrowly drawn, relating only to sexuality; male interpretive traditions have extended that idea by claiming that it means general male dominance.