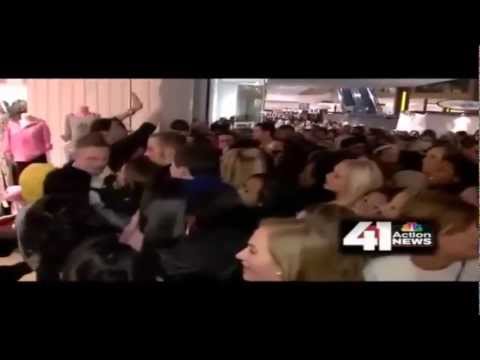 Sometimes it takes an outsider to notice the confusion laced within a holiday message. When it comes to Christmas, the confusion is on overload. Somewhere along the way a religious message got smacked with a load of pop culture overtones to create a holiday lush with semiotic excess, too much for the brain or heart to process. So, allow me from my seat on the sidelines to create the How To guide so you can enjoy the perfect pop culture Christmas.
12. Shop early and shop often for things you'll never need that are on sale at bargain basement prices.
Christmas really begins on Black Friday, or 6 p.m. on Thanksgiving, whichever you prefer. The holiday is about buying to your heart's content and making sure everything you and your children have ever dreamed of is stacked up under that decorated tree. The bruises and broken limbs you get in pursuit of those awesome sale prices will be well worth it. Who needs teeth when they can have stuff?