Map showing the twelve tribes of Israel according to the Book of Joshua in the #Bible; Approximately 1200-1050 B.C. pic.twitter.com/YV3KzZUjz9

— The News Cache (@Cookiewheeler) January 28, 2015
Last week I expounded upon why my husband and I have chosen not to join a synagogue. The backlash I received, oddly enough primarily from Christian readers, essentially boiled down to accusations of selfishness on my part and an unwillingness to contribute to a community. My question in response is simple: What exactly defines "community" in terms of being Jewish? A reader by the name of Larry in Tel Aviv wrote:
I agree wholeheartedly with every one of your points and you could add a few more! Such as one wouldn't know the first thing about anti-Semitism in the world today, the nature of the threats Israel faces and related, from the rabbis and synagogue politicos. In fact you wouldn't know anything important about anything that matters, not from synagogue, not much from Hebrew School neither (even Hebrew is largely poorly taught, with exceptions).
Which prompted me to ask myself: Do Jews in America know how to be Jewish without institutional backing?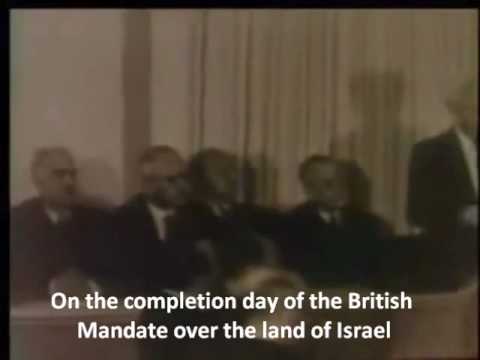 Based on some of the comments I received from Christian readers, it would seem that religion in America requires some kind of institutional affiliation in order to be legitimized. Whether it's a church, temple, or yoga studio religious folks of all stripes need a facility through which to connect to one another in order to establish and reinforce their religious identity. Historically speaking, Mordecai Kaplan emulated this concept when he reconstructed the idea of synagogue as community, the physical center of Jewish life in Diaspora America. Why don't Jews necessarily need this institutional bond today? The answer is simple: We have Israel.
As I mentioned in my last article, one of the reasons why my husband and I have elected not to join a synagogue is that we'd rather spend the money going to Israel. Some of those reasons include the reality expounded on by Larry in Tel Aviv. If you want a solid geographical, cultural, historical connection to being Jewish, you find it in Israel. If you want to understand that being Jewish is both secular and religious at the same time, you learn that in Israel. If you want to know how to establish a lasting Jewish identity, you figure it out in Israel. We were not a group of popes and monks called upon to cordon ourselves off behind incensed walls in medieval monasteries. We were and are a nation and a national identity requires more than just a religious makeup in order to thrive.
A MUST SEE VIDEO. We all received the Torah at Sinai. Why don't women have full rights @Kotel in 2014?! #LetMyTorahGo http://t.co/UT8izj8aNd

— Women of the Wall (@Womenofthewall) June 4, 2014
Everything is more honest in Israel. The rabbinate openly functions as a political entity and the population treats it as such. As many Jewish Israelis that don't attend synagogue do profess faith in God. When they talk about religious freedom it has nothing to do with the Almighty and everything to do with the almighty rabbinical overlords who abusively claim heavenly authority to determine who is and isn't Jewish, who can and can't marry and divorce, and who should and shouldn't serve in the military.