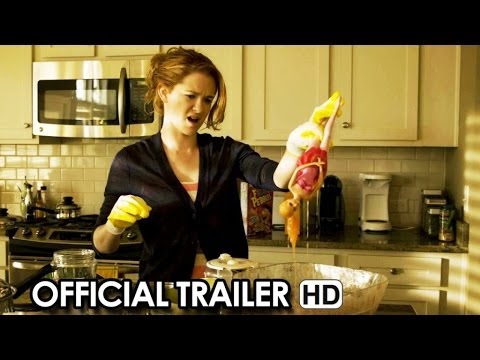 Twenty-four percent of married couple families with children under 15 have a stay-at-home mom. Ninety-nine percent of stay-at-home moms in the movies get a really bad rap. Search "Best Movie Moms" and you'll get lists that include Shirley MacLaine in Terms of Endearment, Sigourney Weaver in Aliens, Shelly Duvall in The Shining, and more than a few mentions of Psycho. The majority of movie mothers are either widowed or divorced, careerists or working class, alcoholics or impregnated by UFOs. The closest you'll get to a stay-at-home mom in post-1940s cinema is Kathleen Turner playing the psychotic Serial Mom or Michael Keaton taking on the role so his wife can pursue her career in Mr. Mom.
In fact, outside of Sandra Bullock in The Blind Side there hasn't been a truly admirable middle-class, white, stay-at-home mother on the silver screen in over 50 years. Which is probably why Mom's Night Out received such a negative critical reception when it premiered last spring. We have been acculturated out of believing in the power and purpose of stay-at-home moms. Yet, the criticisms leveled at Mom's Night Out for its "depressingly regressive" spirit and "archaic notions of gender roles" were not applied to a similar film about a stay-at-home mom released only two years prior. This Is 40 received mixed reviews, but praise for yielding "…some of [Judd] Apatow's most personal observations yet on the feelings for husbands, wives, parents, and children that we categorize as love."
So, what made This Is 40 palatable in a way that Mom's Night Out wasn't? Is there, perhaps, a culturally acceptable way to be a stay-at-home mom?