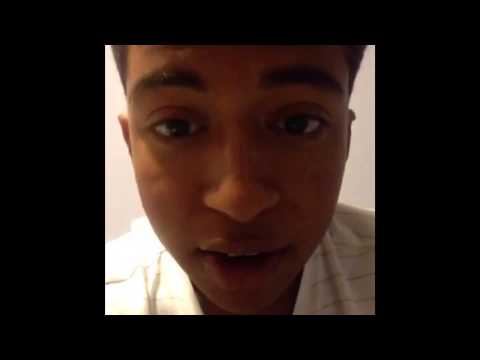 "The due process clause of the fourteenth amendment guarantees, protects the rights of parents but the fact is that we have to put it in law. You wouldn't think we have to go here. What we're seeing in our country today leads us to believe that if we don't put this stuff into law then we are behind the eight ball and we find ourselves with these kinds of situations. I'm just afraid, down the road, we're going to see more and more cases like [the Isaiah Rider case]." — Ken Wilson (R-MO)
We're farther "down the road" than most dare to imagine.
The bill Rep. Wilson introduced states that a parent cannot be charged with medical child abuse for disagreeing with medical advice and choosing treatment of another doctor. Yeah. We're there.
You might remember the well-publicized ordeal of Justina Pelletier. It seemed like a fluke of injustice, an isolated case. So beyond right, it was easy to assume there's more to the story. In the Pelletier case, rather than receiving discharge papers, parents were charged with "medical child abuse," the new term that has replaced Munchausen by proxy (MSbP). Mr. Pelletier was surrounded by agents of the Massachusetts Department of Children and Families (DCF) and hospital security and ushered off the premises. Justina became a ward of the state for 16 months and her health deteriorated.
In a press conference, Reverend Patrick Mahoney, director of the Christian Defense Coalition in Washington, D.C., and spokesperson for the Pelletier family, made a remarkable statement that became a mirror reflecting an unsettling image of a dangerous mindset:
"t's easier for us to want to believe, or wrap our brains around the fact that a family is mistreating their child, than the alternative to that, and the alternative to that, is what happened in this case and that is, with impunity government agencies and courts have removed a child from the loving care of their parents—and so that's that obstacle that no one wants to believe that reality.
"That reality" is the last thing parents think of when they have a chronically ill child or have taken a holistic path to health.
Michelle Rider, the 34-year-old registered nurse and single mother of Isaiah Rider, the boy in the above video, told PJ Lifestyle just why we have a hard time accepting this is happening:
We are taught that hospitals are safe, that doctors are safe, and DCFS intervenes when intervention is needed. So when we accept the fact that this is really happening– we are accepting that we are not safe, and our children are not safe.
While President Barack Obama asks the nation if we will accept the "cruelty of ripping children from their parents' arms," it's blatantly apparent to parents like Michelle that he isn't talking about sick children like Isaiah. Agents of the state — with calculated impunity — take their children.
On the very day a law was introduced in his name, his worst fears came true.