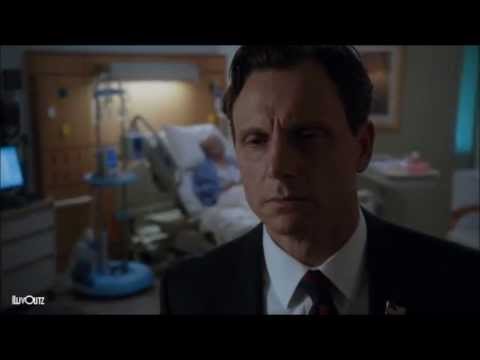 Editor's Note: See the first four parts in Susan L.M. Goldberg's series exploring ABC's Scandal through the lens of Biblical feminism: "What's Evil Got to Do with It?," "Women and the Scandal of Doing It All Alone," "The Key to a Woman's Sexual Power," and "Should You Trust Your Gut or God?" Also check out an introduction to her work and collection of 194 articles and blog posts here. Warning: some spoilers about season 3 discussed in this installment.
Woe to the city of oppressors, rebellious and defiled! She obeys no one, she accepts no correction. She does not trust in the Lord, she does not draw near to her God. Her officials within her are roaring lions; her rulers are evening wolves, who leave nothing for the morning. Her prophets are unprincipled; they are treacherous people. Her priests profane the sanctuary and do violence to the law.
Our culture has a seemingly natural distrust of people in power, but that wasn't always the case. Before November 1963 we put great faith in our political and spiritual leaders. Those pre-'63 figureheads like JFK, Ike and FDR, Fulton Sheen and Billy Graham are still heralded as role models of moral society. Today's faith is different. We look for hypocrisy and mock it intensely. All spiritual leaders are televangelists skilled in chicanery. Our politicians are now supposed to be our messiahs, and when they fail we as a nation fall into despair and chaos. When did we forget God, and why does it matter that we've left Him out of the equation?