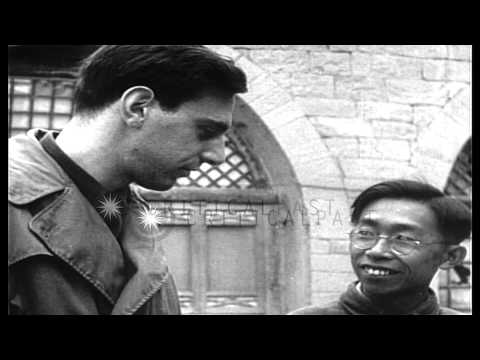 Editor's note: this is part 3 in an ongoing series exploring the history of dictators and their evil ideologies. See the previous installments: Part 1:"Why It's OK to Be Intrigued by Evil Dictators" and Part 2: "Does Everybody Want Freedom?" Have ideas for who you'd like to see Robert explore next? Get in touch on Twitter: @RobertWargas and @DaveSwindle
Celebrating its centennial, The New Republic recently mined its archive and republished an intriguing piece from its February 27, 1965, issue: an exclusive interview with Mao Zedong by the American journalist Edgar Snow. As TNR correctly notes, as far as interviews go this would be analogous to a Western journalist today being granted exclusive access to Kim Jong Un. The sit-down took place almost seven years before Richard Nixon and Henry Kissinger arrived in Peking to re-establish relations with China.
Though the interview has value as a journalistic artifact, it isn't the most satisfying piece of reportage when it comes to Mao the man. Snow, who was not exactly Red China's greatest critic, wasn't allowed to quote the Great Helmsman directly, and most of the discussion concerns issues of policy and military strategy. These are big subjects, and big subjects always make for big answers laden with propaganda.
Mao comes across as intensely theoretical; he seems genuinely infatuated with Marxist theory and its rigorous application to world affairs. When asked about the Vietnam War, for instance, Snow writes that Mao "repeatedly thanked foreign invaders for speeding up the Chinese revolution and for bestowing similar favors in Southeast Asia today." He "observed that the more American weapons and troops brought into Saigon, the faster the South Vietnamese liberation forces would become armed and educated to win victory."