"She admitted in court to having sexual contact in 2009 with two boys who were age 10 and 12 at the time, Smith-Norton said. The sexual contact came to light in late 2014 after the boys stepped forward and talked to authorities. They told police the sexual contact began in 2005, when they were about 6 and 8 years old, according to Talent police."
That full story is here.
Three hundred and sixty-six years in prison:
A Victorville man is facing 366 years in prison after being convicted of sexually assaulting a little girl for [two] years beginning when she was only 6, the San Bernardino County District Attorney's Office announced Tuesday.

Luis Gilbert Sanchez, 32, was found guilty by a San Bernardino County jury Monday on 29 charges that date back to 2009, the DA's office stated in a news release.

Sanchez was convicted of 20 counts of oral copulation with a child 10 years of age or younger, one count of sodomy of a child 10 or under, one count of sex with a child 10 or under, five counts of lewd act on a minor, one count of possession of matter depicting a minor engaging in sexual conduct and one count of exhibiting harmful matter to a minor, the news release stated.
That full story is here. Compare the offenses, ages, and timelines to the sentencing, and the rhetoric.
When these discrepancies come up in the news, most see a male/female gender bias for the criminals, which is certainly there. As a mother of a son, however, I see a lack of respect for the little boys. The 6- and 8-year-old little boys were violated just a surely as the 6-year-old little girl, only the boys' attacker got a relative slap on the wrist.
Apparently little boy victims don't need justice. They don't need reassurance that society will protect them from assault or will try to prevent attacks like they endured from happening again. No, the boys will have to deal with the knowledge that the state gave her another foster child after the accusations came to light, and while she must register as a sex offender, "She may be allowed to parent the child again if she complies with Department of Health and Human Services requirements."
Read
| Comments »
I'm not going to link to Matt Yglesias's Vox article on last week's Game of Thrones. At first, I wasn't going to even read it because I figured the title was clickbait. Still, I'm a hopelessly curious geek, so I read the post.
Yglesias titled his piece "Game of Thrones' Shireen scene was perfect, and Stannis made the right call."
For non-fans, in that scene Stannis sacrifices his 10-year-old daughter by burning her at the stake because his high priestess has told him that the Lord of Light requires a sacrifice for victory in battle. Stannis stood and watched while his daughter shrieked, first in terror, and then agony as the flames consumed her. Stannis doesn't even have the sense of duty of the Stark family. In the first episode, Ned Stark executes a deserter and teaches one of his young sons that the man who passes the sentence should swing the sword. Stannis, however, has his priestess set off the pyre.
Having watched that scene, I thought surely Yglesias's title was click bait.
It wasn't. He meant it. Stannis's army is marching on Winterfell in the growing cold and snow and has just lost some food and horses to a precision strike. Yglesias sees their difficult position as justification for the sacrifice of the young girl.
Stannis's decision. It makes sense. With insufficient supplies to make it back to Castle Black and no way forward through the weather, his entire army is drawing dead. Yes, he could have saved Shireen personally by sending her back to the Wall. But the vast majority of his men are doomed unless Melisandre can pull a magical rabbit out of the hat. The needs of the many outweigh the needs of the few, and it doesn't require that high a confidence level in the Lord of Light to see that the expected value of burning Shireen is high.
Means and ends, many and few— add this callousness to his long and always growing list of fact blunders — and you wonder how Yglesias still has a writing gig. How do
Vox
links still show up in my Facebook feed as if it were a credible outfit?The only logical conclusion I can draw is that there are people who actually agree with him. To them, Yglesias makes sense. And then I wonder, how how ever did 
conservatives
 get the reputation for cold calculation?
ALSO READ: 
Read
| 26 Comments »
Mark Ruffalo has a Tumblr post for women who aren't feminists. It appeared on my Facebook feed earlier this week to cheers. Many loved what "he" wrote. (Back to the quote marks in a sec.)
The post opens as almost all rebuttals of "I'm not a feminist" arguments often do:
First of all, it's clear you don't know what feminism is. But I'm not going to explain it to you. You can google it.
I do know the definitions—there are far more than one—of feminism. I know them without googling them. I've read First, Second, and the theoretical Third and Fourth Waves. I've got a crumbling copy of Redstockings and a 1967 history of the Pankhursts within arm's reach of my desk. I know the post refers to the popular "equality for women" trope that pops up on top of a Google search. I know that definition is the preferred definition when they want to shame anyone who dares to disagree with elite feminist dictates. While a few have noted the happy and broad definition's problems, it is a very useful definition as it makes for good PR for personalities, like actors and singers, who are obviously not very well read. (The happy and broad link is Jessica Valenti in the delightfully titled, "When everyone is a feminist, is anyone?")
The author, however, is not content with merely lecturing us supposed know-nothings.
You're insulting every woman who was forcibly restrained in a jail cell with a feeding tube down her throat for your right to vote, less than 100 years ago. [Insert a few paragraphs of mostly First Wave accomplishments prior to the 1960's]

In short, you know not what you speak of. You reap the rewards of these women's sacrifices every day of your life. When you grin with your cutsey sign about how you're not a feminist, you ignorantly spit on the sacred struggle of the past 200 years. You bite the hand that has fed you freedom, safety, and a voice.

In short, kiss my ass, you ignorant little jerks.
Such an example of grace and class for a public debate, no? I, for one, won't be kissing his ass. Instead I will ask, who insults the sacrifices of feminists past more? Someone like me who actually bothers to read them and advocate for oppressed women? Or the current crop of declared feminists who
can hardly be bothered with more than a hashtag for oppressed women
, who
are reduced to spending their time arguing over what a woman is
, who
sabotaged women-friendly professional opportunities decades ago
, who think activism is about
period performance
and
hairy armpits
, who
disregard how their positions affect anyone else
, who
let their sisters die alone
, and who spend more time shaming women for calling out the movement's shortcomings than addressing it themselves. "You just don't know what feminism is" has been an empty rebuttal for quite some time. It is not the dictionary definition that matters. It is what feminism does that defines the movement. But it is the last thing I noticed that is so choice, as we'll explore on the next page.
Read
| 11 Comments »
Lemonade Freedom Day became a blog and then an event in the summer of 2011 after a spate of shutdowns of the iconic American childhood activity. After that, police moved on to harassing parents who dare let their children walk to a park, stay in the car, or play in their own yard. Those were the stories that took over the news—justifiably, as those are ridiculous stories. But the lemonade problem seemed to have abated.
Earlier this week, however, police officers in Texas closed down two little girls' lemonade stand. They were selling lemonade and kettle corn so they could raise $100 to take their father to a water park on Father's Day.
I think we need another Lemonade Freedom Day. If the creators of the site will name the day, Team Loftis will participate. This year we could even add live music.
Read
| Comments »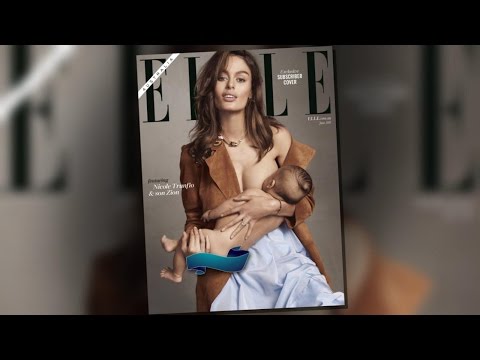 There is a movement to normalize breastfeeding. You might have seen one or two, or maybe many, many more articles, usually with pictures, on the need to normalize breastfeeding. Personally, I think it is all tempest in a teapot. Every time someone asks a nursing woman to cover up, a post somewhere goes viral. Meanwhile, all over the western world, women nurse in public with little reaction at all. I nursed four children everywhere. I had one negative remark from a 90-something British woman. She lived next door to my friend, who was also nursing on her stoop, and mildly chastised us that in her day, breastfeeding was something you did only in the bedroom.
The general complaint is that women cannot nurse in public because the patriarchy has declared breasts are exclusively sexual. And whose fault is that exactly? Bethany Mandel nails the problem with her commentary on Elle's latest cover-photo attempt at normalizing breastfeeding, which ran in Australia but was only available to digital subscribers in the U.S.:
Subscribers are treated to a different cover image, that of Trunfio still holding her naked son with perfect makeup, but this time, with a brown jacket opened over her naked front while nursing Zion.
Trunfio shared the image on Instagram with the caption: "Let us #normalizebreastfeeding. There is nothing worse than a mother that is judged for feeding her hungry child in public. #weareonlyhuman I'm so proud of this cover and for what it's stands for."
We are only human, we are only mammals, which is why normalizing breastfeeding is so important. We are forced to do so because breasts have been made into solely sexual parts of a woman's body. On the cover of Elle, Trunfio advanced the sexual nature of this body part by posing in a manner totally divorced of how normal women breastfeed their babies every day. I have never—not once—put on designer clothes, had my makeup professionally applied and stood half-naked, holding a naked baby to nurse.
Not only is Mandel spot on about never dressing up to nurse — a ridiculous proposition, as breastfeeding is often messy and breast milk has a high sugar content making it a pain to launder out of cotton t-shirts much less designer suede — but also, nursing activates babies'  digestive systems. They pee and poop while feeding, sometimes explosively. You don't breastfeed a naked baby unless you have a spare hour or so for gross cleanup—or perhaps staff to do it for you. Furthermore, I can check with my husband, but I am quite certain that I never nursed while giving him the plump open lip, bedroom eyes "come hither" look.
That cover isn't normalizing breastfeeding. It is sexualizing it as a trend for the rich and beautiful.
Read
| 35 Comments »
I like Martha Stewart, always have, even when her ideas were off the charts for difficulty of execution. She is willing to engage in self-mockery on that point, so it lessens the sting that I can't do most of her projects myself. I can just enjoy her domestic artistry. Her branding, however, sometimes is just…odd.
I get MS emails of various sorts. Today, two weeks before Father's Day, the first item in her "American Made" email states:
THE FAMILY CHEF: Since the way to a man's heart is through his stomach, give him a "Mantry" stocked with artisanal snacks.
First, I'm pretty sure most men roll their eyes at words formed by "man" replacing the first syllable. Man as adjective, as in "man cave," is okay. "Man" as syllable is just too precious.
Second, "artisanal" should not appear anywhere near Father's Day anything, especially food. Artisanal is a hipster thing, and hipsters by stereotype aren't dads.
My husband is a chef. Such a great chef, in fact, that one of our friends nicknamed him Marty Stewart after one bite of his pumpkin cookies. He is currently in the kitchen homebrewing some hard dry cider for me, since Strongbow's U.S. formula tastes like Jolly Rancher in a can. He's a Mantry dad target if there was one. Yet, there's no way I would buy him a crate full of artisanal snacks. My husband and 11-year-old son confirmed my gut reaction when they read this draft over my shoulder and started snickering. I might buy a Girls Night In basket of artisanal snacks, but not a Mantry. It seems like something women assume men would like because the women themselves like it.
So, the PR team at Martha Stewart missed the mark, I thought, by not lining up the product with the recipient. Ah, but then I realized that I am PR naive. Perhaps, in a display of Martha Stewart savvy, they lined up the product with the buyer — the women who assume men would like such things. After a little digging, I found that Mantry is one of those box subscription services in that currently trendy market. Women do buy Mantry boxes for bachelors and husbands. I did, however, find a lukewarm recommendation for the Mantry on The Art of Manliness blog, complete with a reservation about artisanal food.
This was another subscription service I was initially skeptical of, but ended up really enjoying. I'm simply not much of a foodie myself, and not into the "artisanal" food movement (unless it's jerky!). But you don't need to be an edibles connoisseur to appreciate the grub that Mantry delivers to your door each month. Each box is curated around a certain theme, and offers a selection of interesting, top-quality, American-made foods from around the country. One box that I received was entitled "Salty Dog," and it contained albacore from Washington state, sea salt caramels from New York, and clam chowder from Maine, among other things. It all comes boxed in a handsomely rugged wooden crate. This is a great gift for anyone who likes to open a box and immediately start eating its contents. I can't give a 100% endorsement, though, as I've found Mantry's customer service to be unforgivably slow, and they sent me the same box twice for some reason. Hopefully, they're just working out the quirks of being in biz. –Brett

$75 per box
I not only feel vindicated about my artisanal hunch, but also about not using subscription services! Seventy-five bucks for things I know I need and use, maybe. Seventy-five bucks for pantry surprises seems a little dear.
Read
| 11 Comments »
From The Atlantic on how the elderly want to continue to stay in their homes as they age:
But shifting seniors to aging at home is going to require a much bigger commitment on the part of everyday Americans—like the Domino's woman—to pitch in and help their aging neighbors thrive. It's going to require neighbors to check in on one another all the time; it's going to require college students to provide care to the aged and infirm; it's going to require that everyone thinks more about the elderly people around them, and volunteer to take them grocery shopping or shuttle them to a doctor's appointment. (Yes, including you.)

"Are there strategies that could be used in order for people to stay in their communities for as long as they can and not break the bank? The answer is yes," said Lawrence Force, the director of the Center on Aging and Policy at Mount Saint Mary College and a proponent of this strategy, told me. "The only thing you have to change is the attitudinal perspective of what kind of supports are out there naturally already."
The "attitudinal perspective" that needs to change isn't about support, but about domesticity.
Once upon a time we did have multi-generational households and a strong sense of community. And I admit, then we also had a smaller proportion of the long-lived infirm as elderly medicine prior to World War II was more palliative than pro-active. But while I often see laments about the loss of the family and community village, modern life counsels against actually participating ourselves. Elderly care, like childrearing and homemaking, is domestic drudgery, work beneath anyone with an education. In fact, society often encourages universal higher education so that people don't have to engage in domestic drudgery. Worse, elder care is domestic drudgery that doesn't even have the sugar coating of cute kids or Pinterest perfect home decor. But as we eventually learn, we cannot put off the care of our elders indefinitely.
To some the "obvious" solution is to seek government support. Personally, I'm not a fan of the idea of seeking government money so that we can pretend the situation is all in hand. The elderly still end up in group care, only with the false comfort that the powers-that-be are taking care, allowing we, the young to go on about our merry lives. Care of elderly relatives requires advance planning and the willingness to think beyond any given moment, for both aging Boomers and their children.
But as a culture we focus on what works best for us right now. The Boomers did it and many flatly refuse to consider their changing needs. They taught Gen X to do it and we are too busy with our lives to take time out to care for the infirm. Eventually, Time has his way with our moment to moment decisions.
Hopefully The Atlantic's "Living and Dying at Home" article will inspire some community thought. At every stage of life we need the Burkean villages, not the Clintonian imposters.
Read
| 10 Comments »
The second trailer for the upcoming Star Wars: The Force Awakens finally sparked some excitement for me. I still wonder why the Force needed to "awaken" as supposedly that's what it did at the end of Return of the Jedi, but still, fan girl glutton for punishment that I am, I want to be excited about this new movie. And so I will grasp at anything that gives me hope. And I'm not alone. From Fan Girls Going Rogue, comes this analysis of Princess Leia in Salon:
But I have always felt, keenly, that Leia was shortchanged by that original trilogy. Her story of torture at the hands of the man who turns out to be her biological father is conveniently backgrounded; her trauma at seeing her planet blow up, at the hands of her father, is similarly ignored. Leia has a story that is never told—a princess who turns out to be adopted, who chooses to make her life about resistance instead of acquiescence. When Luke first meets Leia, she is making flirtatious wisecracks in a prison cell, following her life's total devastation, to a man wearing a Stormtrooper's uniform. There is so much written there that is never given voice, a story of a woman who is at the very end of her rope.
I concur with the qualification that Leia didn't start out as an afterthought.
The characters' backstory and strengths were often left unstated in the first two movies. This was one of the things that made Star Wars and Empire great. They effectively implied character, most notoriously in the Han Shot First debacle.
When George Lucas decided that Han shooting Greedo before Greedo could fire made beloved Han too harsh, fans wailed because it is the small moments, often the ones that pass without comment that allow us to define a character.  The original scene in the cantina told us volumes about Han's character. It said that he wasn't a straight up nice guy. He was decisive, calculating.  He looked out for himself, perhaps to a fault. And he wasn't stupid. What idiot would let the baddie take the first shot at close range? Beyond changing Han's character, the edit also flattened his character arc.  The more you make him warm and fuzzy at the beginning, the less it pulls at your emotions when he comes barreling in to shoot Vader off Luke's tail. We expect second-shot, nice Han to join the fight over the Death Star.  (We might wonder if he will miss the shot, so I guess we should be thankful that some dramatic tension remains.)
The same holds for all of the Leia moments. But unlike Han and Luke, her story never closes. Like Saraiya at Salon, this has bothered me for years. I wrote it up in an underrated heroines piece here a few years ago:
The anonymous twin sister of Luke Skywalker and daughter of Darth Vader, Princess Leia is a young Galactic senator dedicated to ridding the Star Wars universe of intergalactic imperialism.

Seasoned, gray-haired generals take instruction from her not because of her physical prowess or her political position, which has no more force as neither her world nor the Galactic Senate exists any longer, but because of her smarts, endurance, dedication, and sacrifice. She possesses super powers, but she doesn't know that she has them, much less how to use them. Furthermore, while Lucas kept it vague to maintain his PG rating, the floating needle, a lovers' kiss, a disgusting lick, and a metal bikini all hint at rites of passage or horrible violations. Lucas did not exempt her from the vulnerabilities of womanhood.

She endures and overcomes these challenges of state and sex without tapping into anything more than her own courage. Princess Leia should hold a more vaunted place in the heroine pantheon considering the iconic popularity of Star Wars. I used to think she didn't get her due praise because Lucas did not understand her character, admitting in one of the many "making of" shows that when he was writing the final confrontation between Luke and Vader he had not yet worked out "the significance of the sister." I've also suspected that Carrie Fisher playing Leia while in the bowels of heroin addiction hampered her ability to bring much power to the part by Return of the Jedi. Neither helped the character, but I think if she punched Han or sliced Jabba up rather than strangling him, we'd have more respect for her.
Lucas didn't bother to close her story. The Extended Universe tried, but unlike many fans, I thought they failed. There were a few exceptions, Death Star, Tatooine Ghost, and the more recent Razor's Edge. The nadir was The Courtship of Princess Leia, a truly awful bit of storytelling. But usually, the authors turned Leia into a modern everywoman who just happens to be in space. That is merely a setting change and far, far less interesting than an examination of how the rules of the far, far away galaxy effect a heroic soul.
Read
| Comments »
From Rich Cromwell at The Federalist, "Six Reasons to Lie to Your Kids About Santa Claus":
Santa doesn't deserve scorn. Maybe he doesn't deserve love either, but, if nothing else, he does deserve a commuted sentence. Here are but a few reasons why.
Cromwell had me convinced at number six, which is essentially GK Chesterton's idea that Santa Claus is fun and wonderment secretly doing the work of Christianity. I also generally agree with Cromwell's other reasons to lie to kids about Santa, for instance, silly lying to kids can be fun and adults tend to take the need for constant literal truth too seriously.
(Of course, our obsession with relentless realism probably grows out of the erosion of trust from the breakdown of families. It is a simpler thing for married moms and dads to make up stories about bedtime velociraptors when the kids can easily draw the line between truth and teasing. For fractured families, the issue can be a little more complicated. But that is a more serious topic than I want to put before anyone on Christmas Eve.)
I think, however, that Cromwell missed a seventh reason to lie to your kids about Santa Claus, one that I discovered when I faced explaining the truth about Santa to my eldest children.
Read
| 6 Comments »
The new Star Wars teaser trailer for Episode VII: The Force Awakens was released yesterday. I see what they are trying to do: give people hints of the movie to whet their appetite. That's what a teaser trailer is supposed to do, of course. But there are no hints of a story. None. The most notable element of the trailer is a new lightsaber, a lightbroadsword really. It has already inspired a meme.
A meme awakens. #TheForceAwakens pic.twitter.com/qZMCzd5HeT

— Dustin Sandoval (@DustinMSandoval) November 28, 2014
As the Twitterverse also noted, Star Wars has already been mocked for gadgety lightsabers. Phineas and Ferb got there this summer. Of course, that spoof aired on the Disney Channel so they might've planned it for maximum social media buzz for the trailer. So either they are uncoordinated and don't realize they are walking into a trap of mockery other Disney teams designed or they are focusing on PR gimmicks. Neither option bodes well for the story.
@DustinMSandoval Phineas & Ferb did it first https://t.co/Y4sz9mlSDs

— NAchow (@nachow) November 28, 2014
I admit there may be some pessimistic expectations at work. The weak storytelling of the prequels probably dampens most people's hope for better movies this time, but the trailer does nothing to give us hope. The first trailer invoked a story with "a boy, a girl, and a universe."
The trailer for The Phantom Menace was brilliant. The fact that the movie didn't deliver doesn't change the excellence of the trailer, which teased the visuals and the music with the story. I watched it hundreds of times. "Every saga has a beginning…"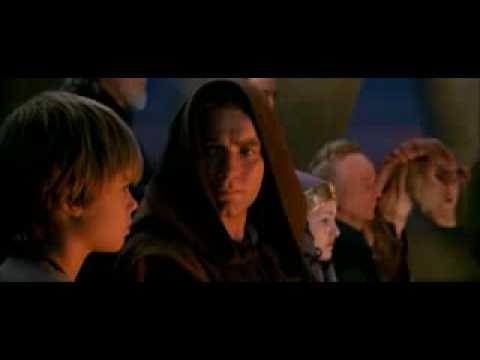 Read
| 12 Comments »
A few weeks ago, the potty-mouthed princesses came to the Internet. The pro-LGBT equality, anti-racism and anti-sexism advocacy group FCKH8 used the young girls to shock us out of our supposed reverie over our hateful ways. The little girls used the sassy black women stereotype (watch their body language, head bobs and all. I was surprised the cultural-appropriation guardians didn't denounce it for that reason alone) and dropped f-bombs among repeatedly debunked facts.
As Julie Borowski asked in a parody video, "What's more offensive? Having little girls drop f-bombs for shock value or using the same debunked facts over and over?"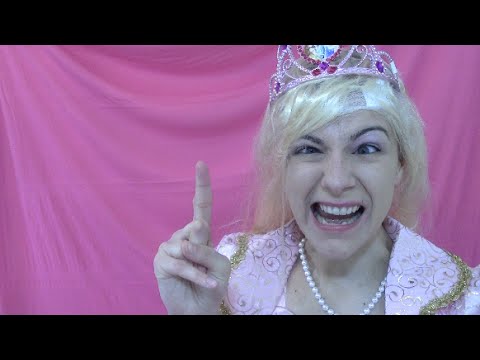 The potty-mouth princesses have returned, this time to drop f-bombs on domestic violence. This new video is even more offensive than the first video, both for makeup and its stereotyping of men.
Read
| Comments »
A Catholic friend attended her church's All Saints' service on Saturday. She came over afterward to visit and help me with some stuff and told me about the lovely service. She mentioned something she still finds odd. The saints are often depicted with the instruments of their torture. St. Lawrence of "Turn me over, I'm done on this side" fame carries a grill, St. Catherine carries a wheel. Here are 10 of the more brutal martyrdoms.
We found this disconcerting for two reasons: one, the memory of what happened to those people. These were not quick deaths. Two, such tortures are still happening to Christians today. (Warning for graphic links, although the Daily Mail has pixelated them.) Beheadings and crucifixions still plague us. As does sexual slavery. According to the videos there, the blue and green eyed girls fetch a higher price.
When I went to church the next day (I'm Anglican and we do All Saints on the Sunday closest to November 1st) this is exactly what one of our reverends gave his sermon on. Our tormenters don't let up. That's what we are supposed to remember on All Saints' Day, perseverance in the face of anything.
Read
| Comments »
Sally was right when she complained in the Peanuts Thanksgiving special that it was too soon to learn about another holiday because she wasn't even through with her Halloween candy yet. And she couldn't have had that much candy as she'd spent Halloween in a pumpkin patch with Linus, and her brother came home with a bag of rocks. 
With Halloween, the US candy calendar begins. Now, I'm not a strict candy limits mom. When my eldest was three years old, we hit about half a dozen houses. This was in Eaton Square, an area of London that was just coming up to speed with American traditions for All Hallows Eve, so we aren't talking about a ton of candy. I let him eat to his heart's content. My mother did not approve, but as she cautioned me, Patrick got about half way through his bucket, then stopped and asked for water and if he could have the rest tomorrow. His tummy didn't like all the candy, he told us. I beamed, of course, and let him watch The Great Pumpkin before bed. (He slept fine, by the way.)
Read
| Comments »
Much will be written on Katha Pollitt's "abortion is normal" movement. I'm sure I will write more on it later after I at least read some of the book. But for the moment, here's one thing that caught my eye in her introductory article in The Nation:
Roe v. Wade gave women a kind of existential freedom that is not always welcome—indeed, is sometimes quite painful—but that has become part of what women are.

One thing Roe v. Wade didn't do, though, was make abortion private.

…Justice Harry Blackmun's majority opinion in Roe v. Wade was all about privacy, but the most private parts of a woman's body and the most private decisions she will ever make have never been more public.
And why is that? She seems to blame terrible conservatives and their abortion-clinic regulations, which is a tenuous claim. Why wouldn't those like Pollitt who want abortion accessible for women to be able to use as they see fit prioritize safe clinics? The regulations are about safety, which of course restricts access. Even if abortion is completely normalized, it's not as simple as, for instance, trips to the health spa.
Read
| Comments »
In the 36 hours since Beyonce's muzzled, splayed, headless, and otherwise sexually submissive VMA performance, we've seen a comedy sketch at the Emmys that somehow is a setback for feminism because it objectifies women's bodies. Mollie Hemingway heaped plenty of scorn upon that little inconsistency. But I'm still left wondering how any feminist loved Beyonce's performance.
Yesterday afternoon, Jessica Valenti went up at the Guardian with this gem of an observation about Beyonce's performance. After expressing her excitement about Beyonce putting "feminist" "literally in bright lights," she talked about celebrity popular pressure:
I'm glad that [Taylor Swift] another celebrity  with mass appeal – to young women, especially – is touting a movement necessary for gender justice. But the singer-songwriter calling herself a feminist for the first time in the same week that she released a video in which she twerks and crawls through the disembodied legs of women of color shows that it takes more than identifying as a feminist to understand feminism. (Perhaps as Swift browses the feminist section of bookstores she could pick up something on racism and cultural appropriation. Maybe she could read Chimamanda Ngozi Adichie, as Beyoncé clearly has?)
I agree with Valenti that it takes more than identifying as a feminist to understand feminism. I am on record claiming that women rallying around a term about which they know little is the major problem of the movement.  But Valenti's position is that the problem with Taylor Swift's understanding of feminism isn't the objectifying nature of twerking, but that Swift is stealing the dance moves of women of color. Women of color are the ones who twerk. That is the essential assumption of the cultural appropriation argument. Maybe Swift isn't the one in need of a book on racism.
Read
| 10 Comments »
My first notice of last night's VMA performances came from my "Camille Paglia" Google alert. Someone wanted a Paglia analysis STAT. Curious, I checked my feminist feeds for some reaction context. They were either glowing about Beyonce's Divine Feminism, asking as MTV did, "What more could we have asked for?" or silent.
Then I watched and I understood.
I'm all for sexy women. Being a feminist shouldn't mean that old trope about not ever being sexy. But I'm more than sure that feminist thought fights against the notion of women as primarily a sexual being.
So I admit, I am stunned to find proud feminists this morning, like Jessica Valenti who is waiting to pounce upon the expected irrelevant feminism article, heaping praise on a performance by a scantily-clad Beyonce, with glitter-lubed backup dancers in thongs presenting their asses to all in face down submission, singing songs with refrains such as, "I can't wait to get home and you can take my cherry out" and "Bow down bitches".
All this from the performer who will feature prominently on the 50 Shades of Grey soundtrack. (Beyonce sings the song in the trailer.) In case anyone is unfamiliar with the feminist implications of 50 Shades of Grey, here is a lengthy but worth the read book review notable both for the declaration that  even people who see a distinction between bondage sex play and misogynistic aggression consider 50 Shades solidly in the misogyny category and that Twilight–that nadir of women's empowerment– is a much more nuanced and tolerant story. (I put both Beyonce' s VMA performance and the 50 Shades trailer after the jump as neither are safe for work.)
Read
| 8 Comments »
In "Yes, Katy Perry, Babies Need Daddies," D.C. McAllister wrote about Katy Perry's declaration to Rolling Stone that this is 2014 and she doesn't need a man to have a baby. But McAllister just touches the tip of the iceberg on both Perry and children's need for fathers.
Perry is being more callous to her future child than the typical woman who realizes that she wants a baby, doesn't happen to have a partner, and, therefore, for her convenience decides that she doesn't need a man to have a baby. Perry left her marriage to Russell Brand a few short years ago because he was ready to have a baby and she wasn't. From a piece I did in 2012 on pop rock and the hookup culture:
In her movie Part of Me, Katy Perry addresses her divorce, essentially stating the Love Myth. "I thought to myself, 'When I find that person that's going to be my life partner, I won't ever have to choose [between my partner and my career]."

Before anyone thinks that this is just the silly and self-centered musings of a Hollywood starlet, this notion of easy love that never requires compromise passes for thoughtful feminist discourse these days.
Perry saw her husband's desire to start a family as trying to force her to slow down her career when she didn't want to. To be perfectly blunt, she chose her career over her marriage and her future child's ability to have a father. She doesn't have the typical excuse that she was unlucky in love and is now hearing the ticks of her biological clock pound in her ears.
Read
| 46 Comments »
Women's frustration at being used as pretty props in music videos isn't new and isn't limited to country music. One of Lily Allen's recent offerings, "Hard Out Here", makes the same point as Maddie and Tae do in their debut, "Girl in a Country Song"—women aren't just ornamental—but Maddie and Tae do it better. By using role reversal and putting the boys in the painted-on cutoff jeans, they successfully achieve the absurd to skewer the use of women as props. Lily Allen's raunchy choreography and slow-motion closeups didn't provide enough contrast to typical music videos to achieve the skewering. Plus, Allen's song was about female physical exploitation in general yet all of her backup dancers doing the crotch slapping choreography were women of color. On the whole, her video leaned more to the hypocritical than the satirical.
Here are both videos for comparison. Allen's "Hard Out Here" is after the jump as it is NSFW.
Read
| Comments »
Common law, case law, moves slowly. It basically crowd-sources notions of fairness and justice over time and turns them into rules. Normally this works well. But when the assumptions that informed the common law were faulty, then precedent drags positive change.
We can see this happening in child custody arrangements. The precedents set in the 1970s when the divorce rate rose were informed by Freudian attachment-theory studies in the post-war era on orphans, as they were the most commonly found victims of fractured families. As attachment theory developed, psychologists started studying mothers and young children. It seemed a logical first layer of detail to examine given the expectations that women took care of the children while men worked outside the home.
When the divorce rate rose in the '70s and courts had to start declaring custody arrangements, the experts recommended primary mother care because they didn't have data for anything else. From a 1992 "Origins of Attachment Theory" paper in Developmental Psychology:
Although we have made progress in examining mother-child attachment, much work needs to be done with respect to studying attachment in the microsystem of family relationships (Bronfenbrenner, 1979). Despite studies by Belsky, Gilstrap, and Rovine (1984), Lamb (1978), and Parke and Tinsley (1987) that show fathers to be competent, if sometimes less than fully participant attachment figures, we still have much to learn regarding father attachment.
Formal studies of children in broken homes didn't really start until the '80s when there were children of divorce to study and a fierce need for relevant data. And the father and child arrangements that the data recommend look little like the modern arrangements formed under the inertia of legal precedent.
Read
| 24 Comments »
I'm sick of this post. Not the specific post, "The Stay At Home Mom Conspiracy Theory," but the gist of the post: career woman goes home and is shocked to find that motherhood is more intense, boring, messy, fractured—difficult, than she thought. That the details and difficulties of motherhood surprise career women is a commonplace complaint that hasn't quite settled on a cliche to describe it.
"Why didn't anyone tell me it would be this hard?" she, and countless others, ask. We tried, or at least some of us did. But during their office days, women don't like to hear about stay-at-home motherhood. First, career women rarely listen to anything that contradicts what they think they know. Second, most stay-at-home moms, when faced with the vacant stare mask of disapproval, stop telling the truth. Much like the author did. (Oh, the confidence gap is not so much a gap as a canyon with many caves and crevices.)
Usually I have more sympathy for women surprised by realities—elder women do withhold a considerable amount of information from younger women—but failure to acknowledge and express some regret about past complicity in the silencing of stay-at-home moms buries my sympathy in annoyance.
I am not one of the SAHMs who stop telling the truth. (I blogged as An American Housewife precisely because I refused to perpetrate the notion of a "mere" or any other "no really, I'm smart"' adjective modifying "housewife.") So I offer some truth for after the shock: motherhood doesn't have to follow the covered-in-spit-up-with-no-time-to-shower format that typically sees women run screaming back to the office in avoidance or plunging into motherhood in full submersion. It can be sane. But to get to sane, women have to stand against conventional wisdom and peer pressure. To use the Mommy Wars analogy, sane is walking though the crossfire and ignoring the bullets as they wiz by. (Don't worry, they're blanks.) In my experience, fewer moms want to hear about how to do that than want to listen to facts about motherhood.
There isn't so much a conspiracy as a crisis of confidence in which women hide behind assumptions or seek safety in numbers. Nothing gets solved. And the same posts get written again, and again, as if it is all a surprise.
*****
image via shutterstock / Gladskikh Tatiana
Read
| 15 Comments »
For Easter this year, Whole Foods sold Organic Timothy Grass for kids' Easter baskets. The story sounds good, as usual—plastic is toxic and the stuff in the Easter baskets lingers for years on the planet. Not mentioned is how prevalent shredded, recycled paper has become for baskets or how the plastic grass lasts and gets reused year after year. That is, the menace of plastic grass is overstated. Also not mentioned in the real grass is great story, the price of the real grass.
As I first learned about the grass clippings in a Tweet from @johnrobison, "Salute the marketing geniuses at @WholeFoods for selling grass clippings for $23.96 a pound – More than good steak!"
Price Matters
A few months ago, Rhonda Robinson posted about a poor neighborhood that "ran off" a Trader Joe's opening. The gist of the article and comments assumed the neighborhood had elevated politics over health and made a bad decision. She concluded, "The Portland African American Leadership Forum would much rather see empty decaying buildings in their neighborhood than give up their victim card."
I doubt the neighborhood would rather keep vacant buildings. I also doubt that they objected to a grocery store opening. They likely objected to a Trader Joe's opening.
Read
| 6 Comments »
Almost as dreaded as writing a cover letter or the first minutes of a job interview, I was stuck in one of those new group settings that needs an icebreaker. The coach made us each ask a question for everyone to answer. I asked, "Dogs or cats?"
I got compliments for a simple, illuminating question that didn't risk TMI. Over the years, I've become a connoisseur of such preference questions. London or Paris? City or countryside? I think I've discovered a new one in Game of Thrones.
Female fans of the show like all of the badass women (who Elle has helpfully summarized and ranked by style) but I've noticed a strong preference for either Arya or Daenerys. Those who ship for Arya tend to think Dany is just cool and vice versa. So I started comparing their characters.
Both are women of privilege and duty. They are the younger daughters of two of the houses competing for the throne. They are no-nonsense, take charge women who maneuver over obstacles in their path with courage, cunning, and self-reliance. But Daenerys does it by embracing her femininity. She birthed and nursed dragons after the premature birth and death of her son, an event brought about by magic to revive her husband, a man she seduced to love after her brother traded her to marriage for an army for himself. Men give her their sword. She leads as a mother; that is the name the slaves she has freed have given her. When told by her new handmaid "Valar Morghulis" or "all men must die" she replied, "But we are not men."
Arya, in stark contrast, overcomes her challenges by hiding her femininity. She escapes and evades capture by cutting off her hair and posing as a boy. She spies on her family's enemies by posing as a cup boy. She is on course to become a dangerous stealth warrior and fights with a small sword given to her by her brother which she named Needle, a reference to her sister's embroidery needle. "Sansa has her needle and now I have mine."
The differences in Daenerys's and Arya's characters track with the major fracture in feminism: will women achieve equality by mimicking men or by or by unleashing feminine power?
So Arya or Daenerys?
For the record: London, Dogs, countryside, and Daenerys, unequivocally Daenerys.
Read
| 22 Comments »
Editor's Note: This article was first published in in December of 2012 as "The 5 Most Underrated Pop Culture Heroines." It is being reprinted as part of a new weekend series at PJ Lifestyle collecting and organizing the top 50 best lists. Where will this great piece end up on the list? Reader feedback will be factored in when the PJ Lifestyle Top 50 List Collection is completed in a few months… Click here to see the top 25 so far and to advocate for your favorites in the comments.
Recently, I argued that we like heroines who act like men and so writers construct stories enabling women to physically compete. So what about the female characters that don't act like men?
If writers don't have a female character fight for herself and by herself, then we typically ignore them. Sometimes we ridicule them. If given the opportunity, we rewrite them. Then, we complain that there aren't enough of them. There are many, and the comment thread on the last article mentioned a few. These are my favorite five.
5. Princess Buttercup, The Ignored Heroine
In The Princess Bride, Buttercup lives on a farm and falls in love with a quiet and dedicated farm boy. The boy, Wesley, goes off to seek his fortune so he may marry Buttercup, but his ship is attacked by the Dread Pirate Roberts. Buttercup despairs for Wesley's death. Years later, the prince of the land choses her as his bride. Powerless to refuse him, she agrees. Soon, Wesley returns and rescues her and the land.
Targeted by an evil prince for her beauty, but with no physical way to resist him — no superpowers — Buttercup relies on her courage and wits to keep the prince and his henchmen at bay until help arrives. With Wesley's help she escapes and together they save the kingdom from a needless war. But she got rescued and does not physically fight. She engages in elegant verbal sparring, of which I'd provide a video clip, but I can't find any of those scenes online. They aren't popular enough that anyone thought to upload them. I've rarely seen Buttercup mentioned as a feminist favorite even though The Princess Bride's cult following rivals Buffy the Vampire Slayer's. Strong-willed and spirited she might be, but she's just not manly enough to merit much attention.
Read
| 8 Comments »
Back in 2012, the blog Face in the Blue published the excellent post, "In a Mass Knife Fight Between Every American President, Who Would Win and Why?" I commented at the time that this would be a valuable history teaching tool, especially for young boys trapped in girl centered education. (And I did hear from my middle school history teacher who was sorry he never thought of such a lesson plan.)
Now there is another. From The Meta Picture comes "If WWI was a bar fight". It starts:
Germany, Austria and Italy are standing together in the middle of a pub when Serbia bumps into Austria and spills Austria's pint. Austria demands that Serbia buy it a whole new suit because of the new beer stains on its trouser leg. Germany expresses its support for Austria's point of view. Britain recommends that everyone calm down a bit…
As we know, no one calmed down. The post continues and, just like the knife fight post, prompts some good history discussion in the comments as well as a few comments consistent with national stereotypes. I found it when one of my girlfriends, now a college history professor, posted a version of the picture captioned "The teacher who made this is a genius. This is by far the best way to learn about anything." I wouldn't go as far as best, but it certainly is a good way to learn. Read it all.
Note: the original text appeared a few months ago at imgur.com, but the discussion at The Meta Picture is more substantive, so I used that version. Imgur also has "If Facebook existed during WWII", another post I recommend.
*****
Image via The Meta Picture. 
Read
| Comments »