I got very excited when I learned, by chance, that Eric Clapton had a new album out. When I found that it was a collaborative effort with Wynton Marsalis and his jazz group at Lincoln Center
, well, how could I resist?
I know. Eric Clapton and jazz? That has to go together like peanut butter and Kalamata olives, but it works, and I'll tell you why. Jazz and blues are cousins from a long way back and you don't have to look very far into the past to see the tie between jazz, especially Dixieland jazz, and the blues music on which Clapton cut his teeth as a young guitar player. The album is nothing like you've ever heard from Clapton. If you know Marsalis' work, you know that he has spent the past few years as the de facto curator of jazz music in America. It's no surprise that he recorded a Dixieland-style album that features Taj Mahal and Allen Toussaint. It is a surprise that he made an album like that with Eric Clapton.
They recorded the tracks during a benefit concert this past April at the Lincoln Center that was also filmed for a television special and that's both a good and bad thing. The sound is not always ideal — often the vocals disappear into the instrumentation the way you get at a live concert. However, you do get all the rucks from the band (or sometimes the audience) when Clapton, Marsalis, or one of the other players lays down an incredible solo. This happens quite a lot on their cover of Howlin' Wolf's "Forty Four", which is a flat-out nasty piece of low-down blues.
The only song that doesn't quite fit on the album, is the one that turned out the be the most delightful surprise. Clapton chose the entire set-list for the concert save one sing, which the band wanted to do — Clapton's rock anthem "Layla". He agreed to do it, but only if they could make it sound like it came from New Orleans. And so it does.
The performance of "Layla" is on YouTube and I embedded a copy of it in this post at my blog, The Sundries Shack. The solos alone are worth the price of the album, but you'll get a lot more good music than just this one piece. It's a solid album and I very much hope they collaborate together again.
Read
| Comments »
I love movies. That may sound strange from a guy who goes to a theater, at most, three or four times a year, but I do. I have a healthy DVD collection, stream movies to my computer, and quote from my favorite flicks like Michael Moore quotes from the My First Pop-Up Book of Evil Western Hegemony.
That said, I'm pretty sure that we need to visit the pitchfork and torch aisle at our local WalMart and take a little trip to Hollywood, because things have gotten way out of hand. Ed Driscoll wrote a couple of weeks ago about the upcoming Battleship, a movie based on a board game variant of Bingo that seems to exist only to blow through a multi-million dollar effects budget and showcase Brooklyn Decker's, err, assets. Okay, sure. After The Smurfs, we all probably have a need to watch a few things explode, so it may just have a decent opening weekend.
But how do you explain the remake of Footloose? I'm sure there's a movie executive who feels that youth is repressed to the point that only a tousled rebel in a skinny tie can liberate them from their theocratic overlords with modern dance moves and Kenny Loggins music covered by Blake Shelton and Cee Lo Green. I think though, that a brief glance at England and Philadelphia might convince you that the oppressive glower of Dennis Quaid is not the biggest problem facing the youth of today.
I don't see the sense of it. Footloose was a film of its time, a simple little story of a bunch of kids who wanted more than anything to enjoy their lives just a little bit before they had to grow up. It mirrored the spirit of the country at the time as we moved from the shabby 70s into a far brighter future. More importantly, it was a simple, fun movie in a time when movies didn't try very hard to be either one.
Maybe the remake will be better than I think, but I doubt it. The director, Craig Brewer, said that he will "put my own Southern grit into it and kick it into 2011″, which doesn't sound simple or fun to me. On the other hand, it will feature Julianne Hough in cutoff jean shorts, so perhaps all is not lost.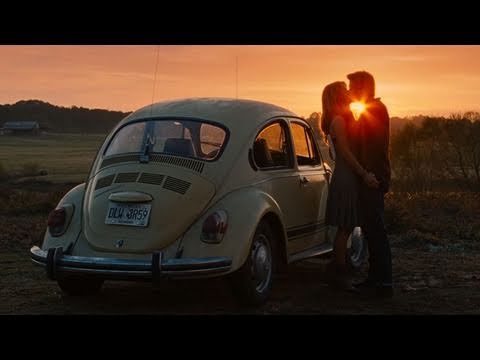 Read
| Comments »