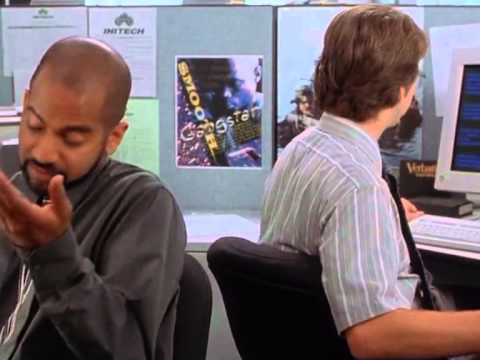 I knew this day would come. I've been wondering when I would feel compelled to write about the "other" Megan Fox who is a part of my daily life whether I want her to be or not. Grocery store checkout girls gasp and giggle at the sight of my credit card, AT&T phone operators in India ask trepidatiously if I'm really HER. Several times a day, I hear, "Megan Fox? Like the movie star!" Why yes. Yes I am. I'm becoming like that poor guy named Donald Trump who is not Donald Trump but gets reservations anywhere he wants while disappointing countless hostesses. It's mostly tiresome but sometimes funny. Recently, Fox (the other one) made the news for speaking truthfully about the state of her heart when it comes to making movies when she has small children at home:
"I've never been an extraordinarily ambitious girl or career-oriented, but especially once I got pregnant with my first son and now [having] my second, it's so hard to be a working mom especially when your heart is not in your work, when your heart is with your family."
Megan Fox is experiencing what most mothers feel the moment they set eyes on their tiny new child. Suddenly, everything else becomes less important, even when you're a big time movie star. Regardless of what faux feminists tell women that they can "have it all" or they should never give up the rat race and press ahead by hiring nannies and using daycare, Fox isn't falling for it, and neither do most of us. This is not to say there aren't countless women who have to work who would rather not. They are in the same category as Fox. Necessity demands they work but deep down, here are the reasons they'd prefer not to.
5. Your giggling baby.
You never know what's going to set them off. You don't want to miss it when it happens.
Read
| Comments »
Walt Disney's Frozen is a huge hit and is causing some serious angst among mothers (like me) who are frantically trying to find Elsa and Anna costumes for their little girls. Normally, The Disney Store would be stocked with dresses and merchandise in preparation for a new release. For some reason, the brains in marketing dropped the ball on Frozen and there are now empty shelves where merchandise should be.
The most coveted items are the costumes. Disney makes these for around $50 each. You've all seen them: shiny, itchy ball gowns for little girls to play pretend. At some point, Disney stopped making quality items and outsourced everything to China where everything is cheaply manufactured with hideous material that falls apart within a year of playing. Up until now, we've all just put up with it and accepted that we must buy these costumes so our daughters can have their fantasy play.
It is a lot of fun to watch them pretend in these get-ups, but I started to realize they are seriously not worth the money when my oldest daughter, Kit, was visiting Walt Disney World for the first time. She had just visited the Bibbity Boppity Boo Salon where they give the children a princess makeover and do their hair and nails and give them a princess costume and a photo shoot, for the bargain price of $200 per child. (I did NOT pay for this. My parents decided they had to have this for their grandchildren. For the record, I objected to this foolish expenditure but grandparents are entitled to do what they want.)
Kit was beyond thrilled. She chose a Jasmine costume for her makeover and she looked adorable with a pink hair piece and crazy nails. However, within 10 minutes of leaving the air conditioned salon she began to sweat profusely in the Florida sun. By the time we reached the Jungle Cruise in Adventureland she was ready for her cotton shorts and teeshirt back. Her fantasy of wandering the parks in her costume ended there. Whose bright idea was this to make these things out of non-breathable polyester and non-washable acrylic?
As she got older, she began to stop dressing up, claiming she itched too bad and the costumes were uncomfortable. Who could blame her? They feel like scouring pads. Her little sister, Kat, still loves to dress up and it is she that sent me on the hunt for the elusive Elsa costume.
What I found disturbed me.
Here they are selling Elsa costumes (the same cheap, Chinese manufactured garbage) that goes for $50 at the Disney Store for $225 by Amazon poachers. The comments are especially entertaining. This is because Disney didn't have the foresight to have enough merchandise for the demand and now enterprising scalpers are pillaging the pockets of desperate parents. Since Kat's birthday is in July, I want an Elsa costume to give her by then. Clearly, I am not going to find the Disney version in time. It occurred to me to search Etsy, a website where handcrafted items are sold, and what I found there has turned me off from cheap and itchy Disney costumes forever.
Here are the 10 best, most creative Frozen costumes on Etsy that you can buy right now with no waiting or supporting of stupid companies that don't seem to care about customer service.
Read
| Comments »
I just returned from a vacation to Walt Disney World with my family and I took plenty of video to highlight the new changes that are happening at the Orlando resorts that are billed as "the happiest place on Earth." I doubt I'm the only one who thinks they have been happier in the past.