Provencal foods are traditional foods, kept alive by the next generation.
The flour, salt, water, oven, and natural wild yeast or commercial yeast used cause enormous variations in the bread produced. If you care to try your hand at it, you might wish to start with simpler recipes than those used in Robion. Here are some suggestions.
I think the easiest, most delicious homemade bread is from the boule recipe by baker Jim Lahey, the owner of New York's Sullivan Street Bakery who has devised an easier way to get a flavorful crusty bread—duplicating Mr. Honorat's steam-injected oven—than anyone else has devised.  He has written a lovely book you might find interesting, and variations of this recipe and videos to help you make it are all over the internet.
If yours is a smaller home and you'd prefer to make smaller loaves using the same general method, Artisan Bread in Five Minutes a Day, by Hertzberg and Francois, and its companion books are for you.  The authors have a lively website which offers assistance. I am especially fond of their foolproof and delicious brioche dough recipe.
Should you feel even more adventurous, Chicago's French Pastry School  offers the best recipe for Fougasse, a traditional provencal bread, filled with your choice of sun dried tomatoes or olives.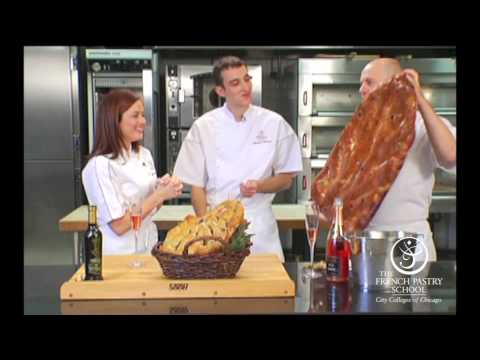 Finally, available online is baker Anis Bouabsa's baguette formula which I have found to be the closest to the real thing for home bakers.
Click here for Part 2:
And check out more on enjoying food and drink at PJ Lifestyle: