Iron Man vs The Hulk vs Thor vs Captain America vs Iron Man 2. Who wins?
The Incredible Hulk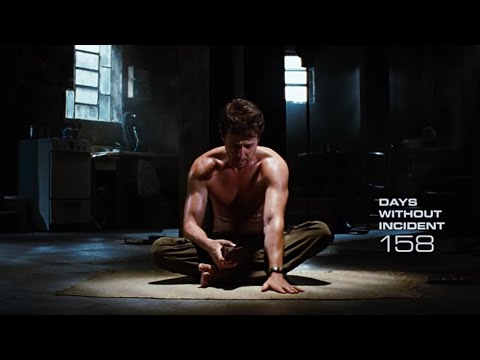 This is the second installment of the Hulk, building off of the awful Ang Lee version without even acknowledging it.
The one thing I hear about this movie is how great Ed Norton is as Bruce Banner.
Sorry. I'm just not seeing it.
In fact, I think Norton's performance is overshadowed by Tim Roth's. When you watch the trailer, it reminds you just how well Roth embodied the attitude of Emil Blonsky, a confidence that mutates into arrogance before devolving into an unrestrained lust for power.
Roth's performance allows you to accept that the flawed super-soldier formula not only amplified Blonsky physically, but mentally. The arrogance and recklessness are boosted, leading him to eventually force Sam Sterns to give him the power the Hulk has and, incidentally, creating yet another Hulk villain in Sterns. That was well done and possibly sets up the premise for the next Hulk movie.
Bottom line: Roth acted circles around the others in this film.
And I've already talked about my thoughts on General Thunderbolt Ross.
The scenes with the Hulk look amazing and the action sequences are some of the best ever in a comic book movie. The movie also does a great job in humanizing the Hulk, showing that he isn't just a mindless monster, but can act out of love and concern for others.
Overall, the movie is a great way to further the character without actually rebooting him, and by itself was a great adaption of the comic to film. But it's just not as good as the other films that help bring <em>The Avengers</em> to life.